Train to Be a Genetic Counsellor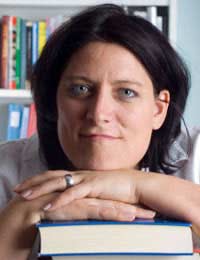 The world of counselling covers many different areas and styles but virtually all of these are part of the 'helping' professions. In genetic counselling, you can make an enormous impact on individuals and their families. Here, you would share important information on genetic disorders, helping the person to make an informed choice based on their medical history and personal needs.
A Special Role in Counselling
One aspect of genetic counselling that makes it so special is that you not only provide factual information to a patient but you also offer traditional listening and support. A genetic counsellor will identify people who may already have or could have an increased risk of a genetic condition.
Helping People Make Informed Decisions
The counsellor would provide information about the genetic disorder and also give education and advice on the inheritance pattern and risk of it being passed to children. In this way, if you choose a career as a genetic counsellor you are helping people to make informed family planning decisions.
Another key feature of your role would be to open up dialogue about test results and what they mean to the family. In addition, you would discuss any preventative measures that can be taken in terms of prenatal testing and diagnosis.
Studying to Become a Genetic Counsellor
Within the UK, you generally must have a counselling qualification and accreditation by the British Association of Counselling and Psychotherapy (BACP) or other relevant body. In this particular kind of counselling, other qualifications on a more clinical level may be required.
For instance, you may need to be a registered nurse or hold a graduate qualification in medical genetics and counselling. Some people will come into the field from degrees in areas such as biology, public health or psychology.
Much depends on whether you work for the NHS or privately, as well as the scope of the role itself. It is important to note, however, that in other countries a Master's degree is mandatory and the career is a strongly regulated and structured one.
Personal Qualities and Skills of a Genetic Counsellor
Many genetic counsellors will be working very closely with physicians and other health professionals in a team, which means you must have excellent communications skills. Good record-keeping skills, confidentiality and potentially even marketing skills for private, independent practices will be important in your role. A warm, supportive and empathic personality is vital to put patients at ease during what may be a very difficult time for them.
Where Can I Work?
This health career can also take you into the research sector. Some genetic counsellors work within medical companies to analyse data or function as study coordinators, contributing to both quantitative and qualitative research in the field of medical genetics.
More commercial roles might have you working in a biotechnology company where genetic testing and advice are offered to patients. Other areas where you might work include diagnostic laboratories or in teaching and public policy. Salaries tend to start at approximately £25,000 to £30,000 and may climb to £40,000 and up for more experienced genetic counsellors.
Success as a Genetic Counsellor
People who really succeed as genetic counsellors have a deep commitment to knowledge and are strong patient advocates. If you have an unwavering dedication to helping empower patients with information that allows them to make informed decisions, then you can likely achieve success as a genetic counsellor.
You might also like...