Nurses for Paediatric Home Care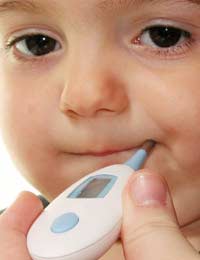 Paediatric nursing may seem like a narrow speciality when you consider a nurse working with children. But the field is actually a very broad one, covering anything from the care of a baby who requires special attention to a teenager who suffers from mental health issues. The only aspect of this career that is a defining one relates to children or home work if you are working in a patient's residence. If you enjoy working with children, then this is definitely a health career to consider.
A Career Helping Children
While some people see kids as simply being smaller versions of adults, this is far from the truth. Children can respond very differently to illness, injury and medications. On top of that, their emotional responses to pain and sickness are different than adults.
Their continual growth also means that any health problems can affect their growth and development. Due to their age, they may feel more confused and may struggle to understand what is happening to their health. For these reasons, paediatric nursing is an important specialty in healthcare.
Why Home Care?
Even after a patient and family are briefed and educated on the patient's health and how to live with the illness, home care may still be needed. A child may require physical care such as feeding or bathing. Monitoring and medication can mean that if parents need an afternoon out, getting a typical 'babysitter' just won't be enough. A paediatric nurse can fill this important gap, providing professional care in the comfort, safety and familiarity of the child's home.
Some patients will have long-term disabilities and the parents need regular care from a paediatric nurse. Others may be dealing with short-term injuries and want occasional support from a nurse.
Best Fit for Paediatric Nursing
While paediatric nursing can be very fulfilling, it is not for everyone. One of the challenges is that you are not just dealing with sick patients but also the parents of the children. They tend to be very involved and they may also be very emotionally distressed and worried about their child's health and prognosis. To succeed as a paediatric nurse, you should have a calming manner and communicate well under stressful conditions.
You may also be briefing family members on medication administration and other aftercare instructions for when you are not there in the home to provide assistance. Ensuring that parents have realistic expectations is another important part of this role. This can be particularly important where the child may have a long-term disability and the entire family must adjust.
Continual assessment is another part of this role, especially where you are working for a family on a long-term arrangement. You will need to be involved with the child's physician and may be providing regular monitoring and feedback to ensure that the child's treatment supports either maintenance or progress.
A Career that Helps the Entire Family
Your goal is always to reduce the negative effects of the child's illness or injury on both the child and the family. With your help in this career as a paediatric nurse, you can make a difference in giving children a better chance at living a healthy, normal life.
You might also like...