Donor Carer Work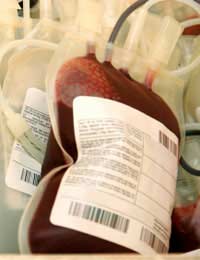 If you think about the enormous quantity of blood and related products that are collected each year, you can see what a significant role a donor carer will play in the health care services provided by the National Health Service (NHS).
Making Patients Comfortable
With millions of donors and blood donations every single year, the people who donate require appropriate care prior to donation, during donation and afterwards as well. As a donor carer, you would play an important role in helping the people who donate to feel comfortable, safe and well looked after.
Of course, your work is not only to make patients feel comfortable, but it also involves the important tasks relating to administration of the service and liasing with other health professionals. A donor carer has to educate patients and provide the full breadth of information available, which ensures that patients are informed and educated on the service they will be providing.
You should also be confident and capable of working with computer databases because record keeping is a vital part of working for the NHS – in virtually any capacity. You need to have an attention to detail and the ability to take accurate information.
Screening Donors
When you think about the large number of diseases that can be transmitted through blood, it's clear that health screening is one of the biggest aspects of taking blood from a donor.
As a donor carer, you might help to screen donors, which will initially involve taking information about the donor's lifestyle and health. The actual task of taking blood is another area where you might provide assistance.
Choosing the Environment for Work
An appealing aspect of donor carer work for some people is that they get to work in different environments. A large number of the teams that collect blood will work in different places on a daily basis. However, there are still permanent clinics if you prefer to work in one place. This variability of donor carer work can be a benefit for many people who are interested in a health career.
Training for Donor Carer Work
This kind of career can work well as a part-time addition to your usual field of work, particularly if you are already involved in the health care field. Unlike many other sectors of health care work, training is not extensive and time-consuming.
Generally, you would do well in this role if you already have experience working with people, whether that is in a health care capacity or elsewhere. Customer service types of positions will usually give you the skills to work with a range of people. You will receive thorough training on-the-job, which will allow you to work successfully in the career role of a donor carer. Pay is at the lower end of the NHS pay scale but given that the role does not have stringent education or experience requirements, the wage is provided accordingly.
Your Future in a Donor Carer Role
If you truly value the importance of blood donation and similar services, plus have a passion for working with patients and providing excellent customer service, then a career as a donor carer might be the best fit for you. Your work will help to provide life-saving blood and other products to patients across Britain while allowing those who donate to feel good about their contribution as well.
You might also like...
Hi. I am a blood donor andgoing to donate blood i realised that i would like to work as a donor carer, so i need to do the training. How must apply for it? How long it take the training? Do i need any medical studies? Many thanks
Lumy
- 1-Dec-19 @ 7:05 PM
Hi, I am qualified in Computing with a BSc Hons degree. I am now currently looking for a different career and blood is on my mind after reading about how blood can be cleaned by using a Dr Hulda Clark Zapper. This is a device that sends a small electrical current that kills small parasites and viruses. There are other pioneers that designed devices that cleaned blood such as Robert bob beck and royal rife. I have the experience of meeting all kind's of people from all background and age groups at the Rochdale central library, where I work as a Library computer support worker. I am also multilingual and willing to seek advice from you on how to become a trained Blood - Donor Carer. Contact me via my email or on 07784440001. Thank You Riz.
Riz
- 21-Feb-19 @ 1:04 AM
I have been working in my local authority hospital as a phlebotomist for a couple of months now and absolutely love the taking of blood. I would really like to pursue the role of a donor carer as I feel this would be the next step up for me as blood fascinates me immensely and I feel I would be perfect for the role with my careing nature and keen eye for detail. Please consider me for future vacancies. Many thanks.
Bug
- 18-Aug-18 @ 8:02 PM
Hi, I completed a weekend course in Phlebotomy with Geopace Training back in June. I would love to train as a Donor carer/Assistant, as I enjoyed this course so much. I have previously worked as a carer, and would relish this new challenge. I'm very good with people and have extremely good empathy. Any advice you could you provide, would be very much appreciated. Thank you in advance Denise
Working as phlebotomist for three years, have certificates basic and advanced phlebotomy. Also work as healthcare asssistant in hospital and at doctors surgery. Did apply on nhs jobs website some time ago, unsuccessful though. I do hold a licence to drive up to a 16 seater mini bus.,as i have been told you like staff to drive the mobile bus.
Gerty
- 10-May-14 @ 10:26 AM
Hi i passed as a phelbotomist in sept of this year at level 2,i would really like to become a donor carer or any other work in that field.my contact details are as follows mob....07557124160 and home 01327354927 kind regards caroline young
caz
- 13-Dec-13 @ 5:57 PM