Art Curators in the NHS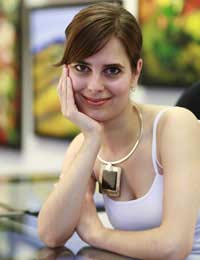 Associating the field of art with the field of health care might seem very unusual and bizarre, but it is actually an important career role, particularly in the National Health Service (NHS). Art curators play somewhat of a 'behind the scenes' role in terms of their contribution to the health care field. However, this contribution is not one that should be underestimated with regards to the difference it can make to the health and happiness of the health care workplace.
Art Curator Career
Art curators utilise a huge range of art forms – from the visual arts to the performing arts. They apply these art forms in many different health care settings such as hospitals or clinics. The aim is to provide positive stimulation for both staff who work in the environment and, of course, the patients.
Creating a Stimulating Environment
With patients battling all kinds of health conditions, their morale may be low and the inviting and stimulating art can be particularly uplifting and helpful in enhancing their emotional well-being. If you choose to work as an art curator, you will have the fulfilling opportunity to create artistic programs and strategies to benefit patients and staff within a specific health care setting.
If you have ever been in a clinic and noticed that it was very warm, inviting and attractive, you probably saw various pieces of art work or perhaps even a play area for children. No doubt, an art curator played a major part in designing and producing this display for patients and staff.
Working for Children
Another important area where an art curator offers expertise is for the design of a children's area in places such as a paediatrics ward in a hospital. Here, children can enjoy a range of activities and stimulating games, all provided in a welcoming, playful and enjoyable atmosphere.
It is no secret that patients who feel good and have access to enjoyable activities are more likely to overcome their conditions. In this way, an art curator plays a valuable role in facilitating improved mental health and emotional well-being.
Studying to Become an Art Curator
Art curators come from several backgrounds of education and experience but all will have spent time in the art industry to some extent. A degree in the arts field along with an eye for colour and design are all important to success as an art curator.
You should also have a good sense of how to assess an environment and improve it for therapeutic well-being. Understanding children and the activities they enjoy is similarly helpful for creating a strong, supportive and inviting atmosphere for kids.
Beginning a Career as an Art Curator
The other benefit of an art curator's work is that by providing a positive atmosphere for staff, they will similarly benefit as they work more positively and productively to provide the best services possible for patients.
If you have an art background but have been unsure where to focus your career efforts, then consider working as an art curator in the NHS. You can apply your artistic skills with your passion for helping patients, which will allow everyone to become healthier and more positive through a stimulating environment.
You might also like...