A Career as a Prosthetist/Orthotist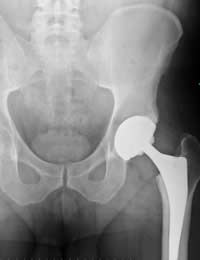 Many people have never even heard of orthotics or prosthetics, let alone considered a career in the area of what are ultimately surgical appliances. Others enter the profession after they become familiar with the field due to a friend or family member using a prosthesis or orthosis. Still others may begin to consider a career in prosthetics or orthotics because they have already embarked on a career in a somewhat related area such as physical therapy or occupational therapy. Perhaps you have even seen an educational program on the use of prosthetics or orthotics; you might have wondered what a career in the field may be like and how your own skills and personality might be a good fit for this kind of a career.
Choosing Orthotics or Prosthetics for a Successful Health Career
Whether the field is an entirely new one or you have some familiarity with the concept of surgical appliances for prosthetics and orthotics, now is an excellent time to consider these unique and rewarding career pathways. While prosthetics and orthotics are similar in a few ways, if you are considering becoming a prosthetist or an orthotist, you should learn about the different aspects of each career. Orthotists offer a variety of splints, braces and specially designed footwear, all of which facilitate proper movement as they correct deformities and reduce pain. Prosthetists give their patients artificial replacements that serve to function as limbs. Whether a person was born without a limb or has lost one, a custom designed prosthetic device can allow for greater movement and independence. Those who are more interested in biomechanics might want to look at careers in the technician and engineering aspects of surgical appliances.
Working as an Orthotist
In your role as an orthotist, your key job is to determine your patient's cause of discomfort and then work with physicians, podiatrists and other health professionals to design an effective surgical appliance – an orthosis. You may work in a hospital or as part of a health clinic. As with a career role in prosthetics, you would have the chance to work with a wide range of people, including children. Many people suffer from degenerative diseases and will require orthotics to help them maintain a reasonable level of movement and independence. You might also design a product for older people who require posture aids or special footwear and insoles to address specific health conditions and deformities. In a typical day, you would take accurate measurements of a patient's foot and you would also ensure that the device is made and fitted properly. In addition, you would provide information and advice about the best way to use the surgical appliances.
Working as a Prosthetist
In a career as a prosthetist, you would have the opportunity to work with people of many different backgrounds and ages. Usually, a prosthetist will work as part of a team in a hospital environment. Your patients may be disabled from birth or they may have suffered limb loss from an accident or infection. After creating a plaster cast or digital image model of the area where the prosthesis would fit, you would be monitoring the assembly of the prosthesis by hospital technicians and engineers who are knowledgeable in biomechanics. When the patient is being fit with the prosthesis, you would also provide information on how to use the surgical appliance and how to manipulate it to allow for maximum functioning and use.
Since you would be working with physicians, nurses, physiotherapists and many others, you need to work well within a team. Your goal is always to allow a patient to live the fullest life possible both at work and in their personal life.
Orthotics and prosthetics are unique careers that offer immediate satisfaction – namely because you can see the immense impact that these surgical appliances have on a person's life. If you want to be involved in helping a person to regain back their mobility and independence in life, then a career in orthotics or prosthetics will be rewarding and fulfilling.
You might also like...