NHS Estates and Facilities Managers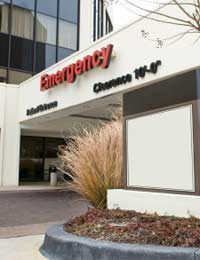 It's easy to think of physicians, surgeons and nurses when we talk about the National Health Service (NHS), but there are many other exciting career roles that might be a fit for your skills and interests.
One such area to consider is a career as an estates and facilities manager. For the entire health service to operate efficiently and effectively, there are many roles that are needed to ensure success. Whether the roles are based in hospitals, clinics or any other NHS environments, these roles are vital to supporting the service that must be provided for the health care of Britons.
Beginning a Fulfilling Health Career
Roles that come under the area of estates and facilities management include everything from catering teams to engineers. Not only that, but maintaining clean premises is vital to safeguarding the health of vulnerable patients. Therefore, housecleaning roles are another option for this aspect of health careers.
Training for Estates and Facilities Management
Given that the roles are varied for this sector of the NHS, the education and experience required are similarly broad. Some roles will require qualifications such as an undergraduate or graduate degree, particularly for engineering roles. Others might involve trades education – notably important for an electrician who works in hospitals, for instance.
Other roles such as cleaning jobs will require a robust body and a strong attention to detail as well as an understanding of the importance of safety and hygiene. There are also roles such as porters or even assistants, which will mean that you would need a willingness to learn on the job and good people skills since you would be working with patients and other health care staff.
Skill Development
Teamwork skills are usually essential for these kinds of roles because the work is not always independent and you may work with others to collectively provide the best service possible for patients. A key benefit to careers in estates and facilities management is that there is typically enormous scope to move up in the field. As your experience grows, your responsibilities can grow as well and your wages will increase accordingly.
Taking the First Career Step
People who are looking for an opportunity to provide a supportive service that involves working with people should consider a career in estates and facilities management with the NHS. Due to the varied nature of the roles, you will need to narrow down which area of estates and facilities management is of interest to you. Then, consider contacting someone in the field. You might be able to mirror that person for a day or two, which can help give you a better sense of what the work will be like for your career goals.
A Successful Health Career
Ultimately, you need a deep care and appreciation for the importance of health care and you also need to have a strong commitment to providing a supportive service that allow the NHS to run seamlessly and effectively. If these attributes are a good description of you, then consider starting your career in the NHS where you can work in the area of estates and facilities management.
You might also like...