Start a Non Profit Health Agency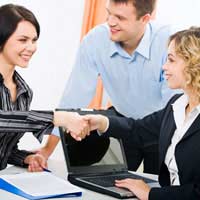 Starting a non-profit health agency is no simple task but for those who have done so, it may well be one of the most rewarding experiences of their lives. If you are thinking about starting a non-profit health agency, there are many factors you will need to consider for your idea to succeed.
Where to Start
People who start non-profit organisations have backgrounds as diverse as all the non-profit work happening today. It makes sense, however, that your background is one that supports the goals of the organisation. This may be an educational background, professional working one or even experience in the voluntary sector.
For instance, someone who wants to start an agency dedicated to drug addiction may already be working as a counsellor in the field. Or, they may have overcome addiction and have their own experiences of recovery or voluntary work to guide their mandate. As with any business – profit or non-profit – some understanding of the financial challenges and marketing aspects of business will be advantageous.
How is it Different?
A non-profit agency is different than a commercial business in a number of ways. The most important difference is that a non-profit agency does not distribute its extra funds to owners or shareholders. Rather, these funds are injected into the agency to help it perform its functions and attain its goals.
One confusing aspect of a non-profit organisation is the myth that there are no profits and nobody who works there is paid. While volunteers can and do make up a significant part of many non-profit health agencies, there are still paid workers. This is important to help recruit and retain qualified professionals in the field. Not many people could work full-time without receiving wages!
Usually, the agency will employ a small percentage of people as permanent staff while the rest may be a mix of freelance consultants and volunteers. Any surplus profits are put back into the agency to help it pursue its goals. Staff continues to receive regular wages and benefits.
Getting Funding
Laws vary from one country to another, but once you have legally become incorporated, applied for non-profit designation and been approved, you will need to establish funding for your agency. Typically, you would do this after designation as not many groups want to contribute funds to an organisation that is not established and can't provide the tax benefits from donations.
Grant writing will be a large part of how you obtain funding. Good communication skills are important or alternately, initial funding of your own might mean you hire someone to handle the grant writing aspects of your agency.Of course, funding is one of the biggest challenges for a non-profit health organisation. Even if you receive funding from a government department or other source one year, it may not be approved for the next year. This is why fundraising tends to remain a large part of most non-profit health organisations.
Communication for a Successful Organisation
The average person who has a successful non-profit health organisation would describe herself or himself as a 'people person' given the importance of communication. Establishing strong links in the community and with other agencies is vital to the survival of a non-profit health agency. It isn't simply for funding purposes but also to demonstrate the desire to help educate people on the health condition, grow awareness and improve the lives of those affected.
Making a Difference
Still, despite the challenges of starting a non-profit agency and helping it grow and continue to reach its goals, there are many rewards as well. For those who start a non-profit health agency, they are often passionate and dedicated to their field. They also get to enjoy seeing the positive effects of their agency as their work helps people.
If you are thinking about starting a non-profit health agency, planning is key. Get as much information as you can about the market, other agencies that might be in operation and anyone else who may want to help. Poor planning can be what breaks a non-profit health agency, so make sure you get it right from the start. With the right planning and people behind it, a non-profit health agency can make a huge difference in the lives of the people it serves.
You might also like...