Forensic Science Careers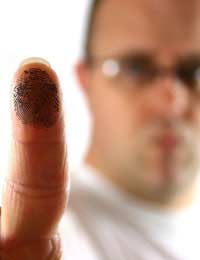 Forensic science is a career that is unfamiliar to many people. In part, this is due to its interesting combination of investigation, law, criminology and laboratory science. Forensic scientists examine traces of materials and substances that can link up suspects with a victim or a crime scene. Traces and substances can range from blood and saliva to hair, bodily fluids and fibres from clothing. After evidence is collected from a crime scene or taken from a victim in the hospital, a forensic scientist can analyse it in the laboratory and look for connections. A forensic scientist may also perform analysis on drugs or they may analyse tissues for toxic materials. Another important area within the realm of forensic science is the examination of firearms or the investigation of accidents and explosions to determine a precise cause of the incident. Forensic scientists will use the skills learned from university to analyse DNA and match up suspects with a crime.
Succeeding in a Forensic Science Career
To excel in this career, you need to have a very analytical, logical and investigative type of mind. Top-notch problem solving skills and the ability to think 'outside of the box' are essential to success as a forensic scientist. You also need a firm confidence and the ability to speak clearly and effectively to many different people from diverse backgrounds. Given that forensic scientists not only investigate criminal activity but they also analyse it, you need to have good report writing skills and should be able to verbally communicate your findings in a court of law if requested. You may have to give evidence and answer numerous questions, which means your confidence in your results must be rock solid. You could appear in court on behalf of either the prosecution or defence and you must be prepared.
Specialising in a Forensic Science Career
One exciting aspect of forensic science is that it branches out into so many different sub-fields such as forensic medicine or even forensic dentistry. A forensic medical examiner will deal with the medical aspects of forensics in people who are alive while a forensic pathologist will deal with evidence and data relating to those who are dead. Both are initially educated as medical doctors but then choose to specialise in the forensics field. Unlike a forensic scientist who needs a minimum of an undergraduate degree in forensic science, a forensic pathologist and forensic medical examiner both hold medical doctor degrees.
Another interesting area where you can specialise is the field of forensic dentistry. Here, you must have graduate level training with a degree in dentistry, but you would go on to receive additional training and practical skills to work in forensic dentistry. In this role, you would be providing your expert opinion and evidence in the area of dentistry.
Working as a Forensic Scientist
Most forensic scientists in Britain work in government or police laboratories where they analyse DNA and provide other important laboratory and analytical skills. A forensic scientist will liaise with hospital staff and a range of medical professionals. There are also numerous roles in private companies for analysis, including drug testing and private investigation. Generally, a salary for a trainee forensic scientist will begin at £16,000 to £18,000. However, a graduate degree can allow you to start at a substantially higher salary in forensic science. You should also keep in mind that after a couple of years working in the field, your salary can move up to a range of £20,000 to £25,000. Those in senior positions can expect to make approximately £45,000 or more.
If the world of criminals and investigation is an intriguing one and you relish the idea of uncovering links from your laboratory work and analysis, then look into a career as a forensic scientist. You can put your analytical and sharp mind to work in a career that keeps dangerous offenders off the streets and helps to ensure those who are innocent do not go to jail.
You might also like...
Hello everyone, A medical equipment engineer career. I just like to ask for advice to someone who knows better to help me where to look at and how could I start a medical equipment training course. Many thanks indeed.
Vic
- 24-Jan-16 @ 10:57 PM