Jobs in Private Health Insurance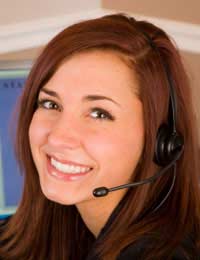 As more people become frustrated with government healthcare and places of employment offer private health policies, the field of private health insurance continues to grow. As it has significantly expanded with no likelihood of slowing down soon, the need for qualified health workers grows with it.
Your Choice for Jobs
Most of the health career choices you see in the NHS are ones that exist in private healthcare. Physicians, nurses, psychologists and many more are options to take in private health care.
In terms of a career that specifically lies in the sale of private health insurance, however, there are many qualities that are important to success. Unlike the vast majority of health careers, natural abilities here tend to prevail more than any formal training. Still, a solid understanding of the healthcare system, including the NHS, will be important.
People who work in health insurance may have previously held other jobs on the business side of healthcare – usually in corporate communications. Much of the training will occur on the job, which means you should be capable of learning new information quickly as well as knowing how to communicate this information to a potential client.
Getting the job is not always easy and having connections can be important in this kind of industry. While education helps, experience and a solid, quantifiable history in sales can be key in your career.
Making the Sale
While it's a debated issue, most people will agree that learning sales techniques in a formal college or university programme can benefit, but they won't make or break the sale. Strong sales skills tend to come from a combination of on-the-job experience – in healthcare or other industries – along with effective skills of persuasion.
A person who sells health insurance has to be in tune with the concerns of the client, particularly given the frustrations many people experience with the NHS. The ability to empathise with clients and help them feel understood can help you get on the same 'page' to make the sale. While integrity and honesty may not always be associated with jobs in sales, these qualities will help you build a good reputation in the field and obtain clients through referrals.
Consider Claims Work
Another part of health insurance relates to claims. Processing claims can seem repetitive but for those who like number-crunching and have a good attention to detail and accuracy, this might be a health career to consider.
Mediation and communication skills will help you in claims work, particularly in cases where a claim is denied. Working well in a team and independently with customers is similarly important.
Working in Private Health Insurance
Working in private health insurance sales is not for everyone. The salaries tend to start low and many rely strongly on commissions. If you are excellent at what you do, however, the earning power is high. You also get the satisfaction that comes with making a sale and helping people access a health care option that can make a real difference in their lives.
You might also like...