A Career as a Plastic Surgeon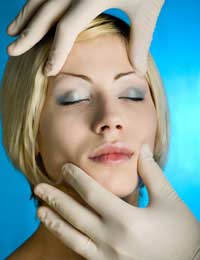 Plastic surgery has earned a reputation as a profession purely based on aesthetics, but in reality, this is far from the case. Plastic surgery is focused on repairing, reconstructing or replacing abnormalities in the functioning and form of the skin, muscles, skeletal system and many other areas of the body. Although plastic surgery does pay particular attention to the aesthetic outcome of surgery and it does enhance normal parts of the body that are considered undesirable by a patient, as a medical specialty it has an integrative approach.
Working as a Plastic Surgeon
Plastic surgery can be a rewarding and challenging career but rarely is it ever boring. The Royal College of Surgeons is committed to ensuring that plastic surgeons are well-trained and qualified to perform their jobs to the highest level of practice. As a plastic surgeon, your day will likely be filled with numerous, special medical challenges unique to each patient. Plastic surgeons have to address a multitude of factors such as the patient's need for an appropriate aesthetic result combined with healthy function and form. A plastic surgeon must learn to design surgical grafts, transfer tissue and be experienced and skilled in the implantation of tissues. They also manage complicated wounds and reconstruction of the body following medically necessary surgeries such as a mastectomy. Another area that is important in plastic surgery is the development of sophisticated techniques such as cranio-maxillofacial surgery. Plastic surgeons also perform liposuction – fat removal to provide an aesthetically pleasing result. Plastic surgery has a basis in many different medical specialities such as anatomy and pathology. In this sense, it is a very broad specialty that is still constructed by very specific, extremely specialised techniques.
Becoming a Competent Plastic Surgeon
Plastic surgeons are physicians who have been through the typical training for medical doctors. They do, however, specialise in plastic surgery through additional years of training, including practical training and exams. To become a competent plastic surgeon, you need to have a strong knowledge of the sciences along with a calm demeanour, sound surgical judgement, extensive knowledge in the technical aspects of surgery and also important, solid ethics and respect for the principles of patient confidentiality. You need to have developed top notch communication skills because you will be working with many different patients who may have unrealistic expectations of what surgery can provide for them, aesthetically speaking. Achieving patient satisfaction is quite a balancing act and one that is challenging but rewarding for a plastic surgeon.
Salaries for plastic surgeons are some of the highest in the industry but the work itself comes with a somewhat mixed reputation, where some scoff at what they consider a 'superficial' unnecessary career while others are eternally grateful to have corrected an aspect of their appearance that has tormented them for decades. Still others are completely unaware of the non-aesthetic roles that are taken by a plastic surgeon to restore functioning and form to facial abnormalities and other parts of the body. For example, burn victims sometimes receive lengthy restoration of their skin, which may be performed by a specialist such as a plastic surgeon. You can learn more about the specialty of plastic surgery and its regulation through the Royal College of Surgeons.
Choosing a Work Environment
Another benefit of a career in plastic surgery is that a plastic surgeon can have a private practice, hospital one or work in academia and research. They can choose to focus on patients who have experienced physical trauma or they may be focused on elective surgeries such as breast augmentation or other cosmetic procedures. Other plastic surgeons may sit on national boards and they may influence policies in the field or they may be hired to provide expertise in the research sector, where new techniques are being developed.
Whether your passion is to improve a patient's self-confidence and happiness by correcting abnormalities and unattractive traits or you like the idea of restoring function and comfort to physical areas that have been traumatized, a career in plastic surgery is one of the most potentially rewarding medical specialty areas. You will regularly be challenged by complex problems in the form, function and appearance of patient issues and concerns, but the work is rarely boring and it is highly satisfying. Not only that, but you will have the fulfilment of working with a variety of patients from many backgrounds. Some plastic surgeons will even travel to developing and third world countries to offer their skills free of charge to treat children with abnormal facial structures and other medical concerns that would otherwise be unaffordable for people in these countries. In this sense, you have many opportunities as a plastic surgeon to provide help to people around the world.
You might also like...