What is Concierge Medicine?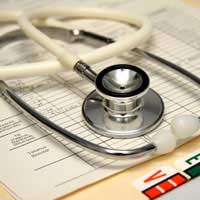 Concierge medicine is a relatively new concept in healthcare but it is a rapidly growing one. While it has not yet taken off in the UK, it is becoming more and more popular in the United States.
Since it is quite new, it also comes with a variety of names – concierge medicine being the key one but it is also referred to as retainer medicine. Still some use the term 'premium practice' to represent the shared foundation for all these new terms. To define the concept simply, one could say that concierge medicine involves accepting an annual fee from patients for additional, special services.
Why Physicians Choose Concierge Medicine
Although we frequently see physicians as rich people with a lavish lifestyle, this is not the obvious case. A physician today is not necessarily getting sufficient reimbursement for their services and their costs are also higher.
These costs will include those related to running an office, which includes all administrative functions. Depending on the country where a physician works and the healthcare model in that region, he or she may have additional costs related to obtaining payment directly from patients.
Value Added Medical Services
Concierge medicine provides a way for a doctor to maintain or enhance their earnings without putting in excessive, additional, long hours to an already full schedule. Instead, they provide a significantly higher offering to a niche group of patients. This offering typically involves special, premium services that are accessible when the patients pay an annual fee. This kind of relationship is typically ideal primarily for GPs and other practitioners who see their patients regularly on a long-term basis. Here, patients will usually want sustained, quality healthcare.
Services Offered to Patients
The services offered to patients vary but can include a range of high-standard services. They may have an exclusive reception area that is quieter or they may get priority service when they need medical attention. Some physicians offer enhanced service access for non-office hours or house calls may be included in the package.
Other concierge physicians are offering more holistic services such as weight-loss programmes. Some concierge physicians may even have spa services included and a broad range of alternative therapies. The aim is to combine such services with the standard medical care that includes diagnostics and prescriptions medicines. Overall, the benefit to the patient is primarily that they receive more dedicated, fast and attentive service when they need it. The costs for such services can vary from a thousand pounds a year to five figure sums, depending very much on the breadth of services offered and the specific patient's needs for healthcare.
Legal Considerations
The legal considerations for a physician offering concierge services are important. As the term is still a grey one and not clearly defined, there is room for ethical mishaps. In places such as the UK, these kinds of services are not really concierge ones from a primary care NHS physician. Rather, they would likely be private health insurance providers offering add-on services that patients then pay for each year.
Overall, any physician who wants to offer concierge services must carefully ensure that the contract with the patient is clearly defined and understood by the patient. A physician must also ensure that he or she is always acting within the national guidelines for medicine in terms of patient access and priority for medical care.
Other Considerations in Concierge Medicine
Concierge medicine can bring many benefits for patients and physicians alike. Implementing the special services, however, can bring some complications and the onus is on the physician to ensure the process is a transparent, legal and ethical one.
Some people still do not support this style of medicine because they believe it is another way in which the 'rich' have a healthcare advantage over the poor. While the implementation must be clear, the overall acceptance of such practices is fraught with debate and controversy.
You might also like...
I want to start up a medical concierge business I would really appreciate your advice