Work as a Proctologist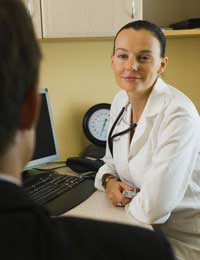 Although most proctologists today are known as colorectal surgeons, the term is still widely recognised. It represents the origins of the field, which lies in disorders relating to the rectum, anus and colon.
Training in Proctology
Since proctology – or colorectal surgery – is considered a field of medicine, it means you have to first obtain a medical degree from a recognised university programme. Afterwards, you must take national exams and successfully complete an internship, along with applying for a license to practice medicine. Your training would go well beyond general practice as a physician.
Some of these specialists will initially complete a bachelor's degree in a science subject and then go on to do a medical degree. Others may apply directly for medical training after finishing school.
Building Your Knowledge
Colorectal surgeons typically have a strong scientific background and have to learn about diseases that affect the anus and related structures. You will deal with patients who suffer from constipation, incontinence and birth defects affecting the anus. Inflammatory and swelling disorders such as haemorrhoids will also be covered. Managing cancers of the colon and rectum will be another key part of your role.
You will not only be diagnosing patients but will also receive referrals where a diagnosis has been confirmed and you must provide management strategies and treatment to patients. Colonoscopies and other procedures are routine for a colorectal surgeon.
Pay is in line with most of the other medical specialties and increases with experience. The outlook is strong for all of the medical specialties at present. If you are interested in a career as a proctologist, now is an excellent time to get started.
Skills to Help You Succeed
Given that colorectal surgeons can work closely with nurses and other physicians, good communication skills are vital to being a good specialist. You are also likely to work quite closely with urologists.
Manual dexterity and an eye for detail are important during procedures and surgery. You will need to ensure your training remains current by participating in continuing education. The field is constantly evolving in terms of treatment and diagnostics and you will be responsible to stay up-to-date.
The education and work needed to become a licensed colorectal surgeon is clearly lengthy. A true commitment and dedication to the field of medicine and the ability to work long and irregular hours initially will be paramount to success and satisfaction in this important health career role.
A Sensitive Bedside Manner
Patients may be embarrassed to talk about their health and you should be empathetic and be able to put patients at ease. The ability to explain a complex health problem in an understandable way to patients can be similarly important.
Starting Your Health Career
Working as a colorectal surgeon offers you an opportunity to help people who suffer from many problems relating to a part of the body that is often sensitive to discuss but can impact a person's daily functioning. If you have a kind and caring manner and enjoy science and medicine, then this kind of work can be very rewarding.
You might also like...
What are the difficulities faced while studying to become a proctologist ?!?!?
cammy
- 13-Jun-15 @ 4:19 AM