Working as a Urologist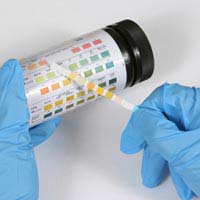 Medical specialties play an important role in bringing healthcare to patients who suffer from disease. Urology is the medical specialty that deals with abnormalities that include the bladder. It could be a malignant tumour, frequent bladder infections and incontinence or kidney stones and infections. A urologist is concerned with all of these issues.
Diverse Work
In some instances, you will be diagnosing a patient. But in many others, a patient will receive a diagnosis from their general physician and be referred to you for specialised treatment. Much of the work will involve managing a persistent disease, whether this involves drug therapy or lifestyle advice.
Skills for Success as a Urologist
A urologist needs many different skills to succeed in this health career. They range from personal attributes to diagnostic and surgical skills. You will need to manage patients who have recurring problems and diseases. It is also important that you keep up-to-date with the latest technological and medical advances in urology. For this reason, continuing education is key to doing well in this career, as with any medical specialty.
The multidisciplinary nature of urology means that you will regularly be interacting with other specialists as well as nurses and general physicians. Usually, a patient is referred to a urologist after seeing his or her general practitioner.
Good communication skills are essential to this role and you need a calm and caring approach to treating patients. Teamwork is vital to success and excellent manual dexterity skills will serve you well in surgery.
Training for a Career in Urology
Given that urology is a medical specialty, all urologists are licensed physicians. This means you would need to study for a degree in medicine and then apply for a license. After, you would train in a residency programme for urology before being licensed to practice as a urologist.
Gaining admission into medical school and urology residency afterward is usually very competitive. It is best to gain as much experience as possible while also focusing on obtaining high marks at university. The time commitment is clearly a big one but for most people who work as a urologist, the rewards are well worth it. Urologists also enjoy an even higher salary than a general physician, which is still high.
The long-term job outlook and stability remain solid but the hours can be irregular, particularly where you are on-call. For most people, however, it is the hours during training that can be particularly onerous. Once you have established a practice, there is better scope to manage normal working hours.
Choosing a Work Environment
Many urologists are employed in NHS practices throughout the United Kingdom (UK). Others may work in the private healthcare sector. Still others will be employed in hospitals or may work in private practice and do limited consulting in hospitals. There is a strong demand for urologists and career prospects are excellent.
If you are interested in a medical career and would like to specialise in urology, start by talking to someone in a university guidance department or to urologists who are working in the field. They can all provide guidance to help you decide if urology is the right health career for you.
You might also like...