A Career in Gynaecology or Obstetrics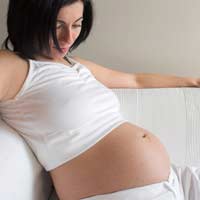 Many gynaecologists and obstetricians will laugh when asked why they chose their career – gynaecology isn't exactly the type of career in medicine that most people imagine doing when they contemplate a profession.
Yet, when you think about the fact that women have so many unique needs, you can see how a particularly strong interest in women's health can prompt a person to choose gynaecology. If you think that providing health care and education to women would be rewarding, then a career in gynaecology or obstetrics may actually be the perfect choice.
Getting the Facts on Gynaecology and Obstetrics
For those who aren't quite sure about what gynaecologists and obstetricians do and the role they take in medicine and health care, it's a good idea to familiarise yourself with the practical aspects of both careers, while keeping in mind that they tend to be combined.
An obstetrician is a medical doctor who has completed very specific education and extensive training in managing pregnancy as well as labour and a certain amount of time following childbirth. A gynaecologist is a medical doctor who has taken education and specialised training in female reproductive health, which includes diagnosing and treating disease.
Usually, training for both gynaecologists and obstetricians is actually done at the same time. The term OB/GYN is commonly used to denote a physician with both types of specialised training. An OB/GYN will offer medical and surgical care for women while also providing services throughout a woman's pregnancy and childbirth.
An OB/GYN also focuses on disorders of the reproductive system and will screen for sexually transmitted diseases and cancers. One of the unique aspects of an OB/GYN career is that it involves many areas, including primary care, surgery and emergency medicine.
Is an OB/GYN Career a Fit for me?
Typically, an OB/GYN career requires sharp thinking and excellent people skills. You need to have the ability to work with a wide range of people from many different backgrounds. You also need the accuracy and care required to perform specialised diagnostic and surgery procedures to treat a variety of disorders. This type of career is quite hands-on and requires compassion and sensitivity to patients.
Patient Demands
This area of medicine can be highly competitive but given the unique needs of women, it is one area that is in high demand. In particular, patients tend to have high expectations of OB/GYNs relative to other specialties in medicine. If you think about one important role of an OB/GYN – to facilitate the entrance of a baby into this world – a pregnant woman can be very discerning when choosing an OB/GYN. Also, OB/GYNs face the challenge of working with women who suffer from complications during pregnancy but want to put the health and well-being of the baby above their own health.
In this sense, an OB/GYN has special challenges and ethical considerations when treating patients. An OB/GYN needs to have the personal qualities to help calm women and ease their anxiety around pregnancy and childbirth while still providing accurate information about the status and prognosis of a pregnancy or health condition. The 'choosy' aspect of the OB/GYN profession, however, does not come without a price in countries such as the United States, where insurance premiums for OB/GYNs are one of the highest.
Working Hours
While patient care hours aren't exceptionally high relative to other medical specialties, these hours are more likely to be irregular ones. Outpatient care and some surgery procedures can be arranged fairly well during the usual business hours, but it is the baby's entrance that directs some of the working hours for an OB/GYN. An OB/GYN may be rapidly called to an early morning delivery or one during the late night hours.
Fortunately, there are options for those who are interested in this health career but aren't willing to work the irregular hours. A physician can limit practice to just gynaecology, thereby allowing family physicians and hospital obstetricians to handle the childbirth and surgery aspects of the work.
Reproductive Endocrinology and Infertility
One particularly important area in medicine for an OB/GYN is the area of reproductive endocrinology and infertility. In this niche field, physicians provide help to patients who suffer from infertility. Ultimately, doctors working in this field provide hope to couples who have been unable to conceive. Treatment might involve fertility drugs or assisted reproduction. Another added benefit is that the salary is extremely generous for an OB/GYN who specialises in reproductive endocrinology and infertility.
While an OG/GYN health career may not be one you ever imagined for yourself, if you are dedicated to providing medical skills to support women's health, it is one of the best choices to consider when planning a health career. You can use your natural sensitivity, compassion and commitment to medicine and health care to improve the health of women and give babies the best start in life.
You might also like...
can a masturbator be a gynaecologist?
emy
- 14-Nov-15 @ 10:51 PM
can a masturbator became a gynaecologist?
emy
- 14-Nov-15 @ 10:48 PM