Work as a Reiki Practitioner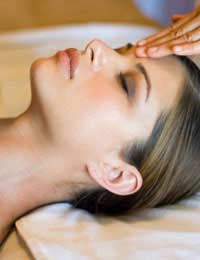 If you are interested in an alternative health career that focuses on improving a patient's wellbeing through healing energy, then working as a Reiki practitioner may be the right choice for you. Reiki is a spiritual type of healing that is based on strengthening the flow of energy.
What is Reiki?
While it may sound like a religious kind of healing, this is not the case. Through a practitioner's hands, life force energy is channelled to improve health and wellbeing in a patient. The aim is to relieve stress for that patient through a number of hand placements on the fully clothed body. The approach is a very holistic one that incorporates all aspects of healing, including physical, emotional and mental health.
Studying to Become a Reiki Practitioner
Reiki is different from many other health careers in that it is not formally regulated. Standards vary around the world although there are some non-profit organisations that have attempted to establish standards of practice.
Training for Reiki tends to be separated into various levels. You would learn how to give Reiki to a patient before going on to learn about symbols that promote the healing results. In the final stage, you would become a Reiki Master. Typically, you would also learn about the history of the practice, its scientific roots and then how to successfully practice Reiki via the techniques used in the field.
Overall, the training can involve a number of weekend workshops or be taken progressively over a year. The initial investment for training is quite low compared to what you can potentially make as a successful Reiki practitioner. Many charge upwards of thirty to forty pounds per hour, depending on where you live and the client base you are attracting.
Typical Working Day as a Reiki Practitioner
In an average day, you would be helping a client to experience the deep relaxation benefits of Reiki. The work is very hands-on and you may be working independently in your own practice or as part of a spa or other health-focused business. The pace is usually very slow and relaxing, which suits someone who doesn't want the hustle and bustle of many healthcare workplaces.
Skills and Working Options for a Reiki Practitioner
People who work as a Reiki practitioner tend to be gentle, calm people who are nurturing and enjoy giving patients the comfort, healing and emotional release of a Reiki session. Many Reiki practitioners will work part-time and may also incorporate other health practices such as massage therapy. For this reason, the career may suit someone who has other commitments such as a family but still needs to supplement their family income with additional wages.
If you are managing your own Reiki practice, you will need to think about promoting it and also ensuring that client records and confidentiality are maintained. Other issues such as tax declarations and creating a business plan to grow your practice should be considered.
A Deeply Spiritual Health Career
Many Reiki practitioners report that working in this health career role is as spiritual for them as it is for their clients. The satisfaction that comes from helping someone unburden emotionally through energy release can be extremely gratifying. In turn, it can support the practitioner's spiritual balance and growth, making it a wonderful choice for a health career.
You might also like...