Social Media and Health Career Success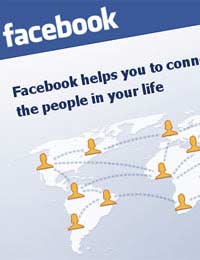 Social media has many different uses in the healthcare industry. Social media and networking sites have become enormously popular across all sectors and are used by healthcare professionals both personally and in their healthcare work. With this rapidly changing technology also comes new ways to use social media on a seemingly daily basis. Typically, social media allows healthcare professionals to enhance their work in one or more of several ways – communicating, learning, networking or growing their business.
Professional Healthcare Networking
One fast-growing use of social media in healthcare is for professional networking. Sites such as LinkedIn allow users to create a profile on their education, skills and experience in healthcare. Many employers post open positions here and it's an excellent way for job seekers to find new healthcare opportunities. LinkedIn remains one of the biggest portals for professional networking.
Facebook and Twitter for Healthcare Professionals
Facebook is widely used by people for everything from keeping in touch with family and friends to connecting with healthcare professionals. Many companies will also use it as a tool to keep employees or customers engaged with their products and services. In healthcare, Facebook can therefore function as a tool to build stronger relationships.
Twitter is another social networking tool that's gaining popularity. It's essentially a kind of blogging website where people in the health industry can quickly and conveniently access healthcare news. They can also share healthcare information and get in touch with many different kinds of healthcare professionals.
Using Social Media While Working in a Health Career
Social media also has virtually endless uses when it comes to clinical applications at work. A number of hospitals are using social media tools such as Twitter to communicate with employees and provide education. They are also using it as a marketing tool.
In fact, private healthcare companies are a particularly high user of social media for marketing purposes. They can introduce new products and services and easily connect with those already using the company's offerings.
Using Social Media for Communication Between Doctors
Physicians are using social media as a collaboration tool to discuss patient cases. It helps them to share knowledge and evaluate specific patient cases, ensuring a patient gets the best healthcare possible. This kind of real-time collaboration can also speed up the diagnostics and treatment process for patients, providing benefits for everyone involved in the healthcare process.
Social Media as an Administrative Tool in Healthcare
Social media has numerous uses in healthcare as an administrative tool. For instance, it can work very effectively as an office tool. It allows healthcare providers to more easily connect with patients and contact them regarding their healthcare. Healthcare providers working from the office can more readily contact patients to schedule an appointment.
Or alternately, they may need to remind patients of their appointments. Other uses include letting patients know if there are changes to the practice – perhaps a new doctor is now working in a clinic and their niche area is relevant to that particular patient. Other news updates for patients may relate to general public health issues that are relevant to the patient. The major benefit for doctors and their administrative staff is that they can better keep track of patients while doing so in a secure, safe environment.
Monitoring Drug Interactions
Another important use of social media is to help both medical practitioners and their patients to monitor drug interactions. One site that allows this has a functionality that gives doctors and their patients the ability to retain specific data to show drugs that are being taken. This helps patients to avoid any dangerous drug interactions. It optimises the drugs being taken and ensures the patient is ingesting the best combination of drugs to manage their medical conditions.
Obtaining Health Career Success With Social Media
If you are already in a health career or you are currently considering a health career, then you definitely should be aware of social media and how it can provide benefits to your work – inside and outside of your work environment. As more and more health professionals realise the benefits of social media, the improvement in knowledge-sharing, medical practice efficiency and patient safety and care will only continue to go up in the coming years.
You might also like...