Health Sector Work: Law and Ethics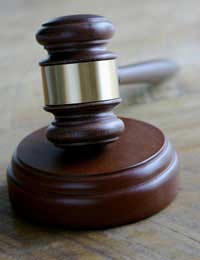 It can seem as though laws and ethical guidelines govern much of our lives, but for some careers, these laws and medical or ethical considerations play a large role. Health care careers – more than many other work areas – deal with highly sensitive information, often involving large volumes of data about a patient's medical status and health. Not only that, but when dealing with extremely ill patients who are suffering from a great deal of pain, there are special ethical issues that can be present for many health care workers, especially those working in primary care positions.
Euthanasia and Doctor-Assisted Suicide
Euthanasia and doctor-assisted suicides are both illegal in the United Kingdom (UK). When a patient seeks help or advice to take their own life or requests that a doctor perform the act for them, it is illegal for the doctor to participate. Still, there are many reports of doctor-assisted suicides throughout the UK, which indicates that it is a problem requiring serious attention. When people suffer enormous physical and emotional pain and distress, it can be difficult for physicians and other caregivers to see this level of human pain. In response, the need to end the suffering for the patient can be overwhelming and understandably so in such cases.
What is important, however, is that you be prepared to deal with the emotional task of supporting – whether directly or indirectly – patients who are terminally ill or suffer from degenerative, painful diseases. Your caring manner and good intentions to make the patient as safe and comfortable as possible are vital and if you experience thoughts of helping a patient to end their life or if you are approached by a patient to assist with ending their life, you should speak to someone and obtain support for yourself. Above all, taking the law into your own hands is not the route to follow because it is not only illegal but it can mean a jail sentence and other ramifications from the patient's family and friends.
Principles of Confidentiality
The principles of confidentiality play a role in many health careers, from counsellors and physicians to nurses, health and social care or medical administrative staff. Each patient has his or her own medical file, which can include all of the details of their health and medical records. Whether a patient has undergone an abortion, mental health illness, cancer or visited the doctor for a common cold virus, all of this information is contained in their medical file. As such, the data is only accessible to people who require this information to provide patient care. A health care worker is not allowed to discuss a patient case with those outside of the health care network responsible for acting in the best interests of the patient.
Data Collection
If you think about the fact that each time a patient visits a doctor or associated health care professional, new files are generated, it isn't surprising that health care deals with large volumes of data. Some data is stored on computers in health care software programs while other files are paper or audio ones. Patients are also allowed to access their personal files. In this sense, everything written should be done so with the knowledge that a patient may request to view the information, either now or at a later date.
Breaking Confidentiality
While it may initially seem confusing, there are instances where you would be required by law to break patient confidentiality. In cases where you believe child abuse may occur, you are required by law to report what you know to the appropriate authorities. There are also other circumstances where it is permissible to break patient confidentiality – you would be briefed and trained in your career to know these important parameters. It can be difficult to share this kind of sensitive information with the authorities, but it's important to have trust that you are following the law and doing what is right.
Taking Care of Personal Mental Health Needs
An important aspect of health care ethics is to understand and identify when you are unable to provide adequate patient care. If you were struggling with addiction, for instance, you would probably need to take time off work to address your own mental health and physical problems related to the addiction. Although we live in a society that tends to push hard work and challenges, being a good health care worker who provides quality care means recognising when you need a 'time out' because you may not be able to provide that quality due to personal circumstances. This is an often neglected aspect of health care ethics, but it is a very important one because ignoring it can mean you compromise your own ethics by attempting to provide a level of health and social care that you know you are incapable of providing at the time.
There are many regulations and ethical considerations to think about when working in a health care career but you will soon become familiar with all of them as you learn how to identify and implement these ethics into practice. Ultimately, these laws and ethics will allow you to work to the best of your ability in a safe environment that puts your own well-being and the health of patients as top priorities.
You might also like...