Discrimination in Health Careers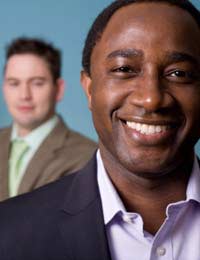 Discrimination occurs throughout all employment sectors, including healthcare. It is an ongoing issue that unfortunately can make it more challenging to obtain your 'dream' health job.
It is very important that you are aware of the laws and how discrimination can affect you, as well as what legal action you can take if you believe you are suffering from discrimination. This is true whether your experience occurs during the employment process, or after you are hired.
Discrimination and Women
Women still continue to receive less pay than their male counterparts and this is true across virtually every sector, healthcare or otherwise. In high-ranking business careers across healthcare, women experience significant discrimination and are less likely to be hired than males, even when skills and education are equivalent.
Careers such as nursing are an exception to the overall rule and in fact, men may experience discrimination here. Secretarial support careers in healthcare also tend to favour women, but this is to the expense of women obtaining higher-level jobs they may well be highly qualified to perform.
How Age Affects Health Career Prospects
Age is an issue in many employment sectors, with healthcare being no different here. Older workers might struggle to obtain work, which is a bigger problem today given that many people are not retiring until much later than traditionally expected. Others want to work part-time but find few opportunities.
The reverse can be true for younger jobseekers. Many interns find they experience poor treatment and work excessive hours so that an employer can avoid hiring a more experienced, knowledgeable worker.
Being young can lead to numerous stereotypes, and this can result in unfair treatment of interns, generally after they are hired for a healthcare position. An employer may think an intern will silently take the poor treatment whereas an older, experienced one might voice concerns with working conditions. It can quickly lead to burnout and unsafe working conditions for the employee and the patients they come into contact with on the job.
Know Your Rights for All Health Careers
It is illegal for a healthcare employer to discriminate based on age. If you feel that you are being discriminated against, you should consider legal action. For some workers, this discrimination may be occurring at the interview stage. Others, however, may feel that a new employee is being brought in based on an age preference.
Exceptions in Health Jobs
There are still some exceptions and rightly so; these are detailed in current regulations. Where a health career requires a certain level of personal care, it is legal to request a male or female as per the patient's needs.
An example would be a full-time personal care job that requires bathing and toilet support. In these instances, a person can have a same-sex health worker to perform the work and this is well within the law.
Racism in Healthcare
Racism still occurs in healthcare. In particular, immigrant workers – particularly those new to the country - are assumed to be unskilled and may only be hired for cleaning and other support jobs that have a lower salary. They may find that even when they are qualified and their education is assessed as equivalent for work purposes in Britain, they still suffer discrimination.
Encouraging a Diverse Workforce
NHS regulations do not permit discrimination in the workforce and each person is entitled to equal treatment. For the most part, employers are fair and will hire based on skills, education and other legal factors.
Unfortunately, those who do not follow the regulations make the issue an important one to address in health careers. Every healthcare worker has the right to fair treatment, during the interview process and after they are hired.
You might also like...
I'm not being paid correctly, I'm not seeing any pay slios
Weener
- 5-Oct-18 @ 8:22 AM