Gender Discrimination in the Health Sector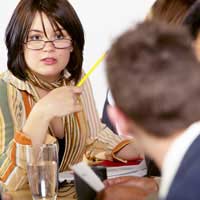 Although gender discrimination occurs in most sectors of the workplace, it is particularly pronounced in the health care sector, which comprises jobs ranging from health care management to medical professionals and administrative workers.
For some people, they may walk into a health care position with no sense or knowledge of gender discrimination – even when it occurs, possibly in their favour. Other people, however, will have a strong sense of gender discrimination, which can occur during the hiring process or during the life of their career.
Understanding the Concept of Gender Discrimination
Discrimination is prominent in many forms, but when it is gender-based, it refers to a bias towards one gender. In the vast majority of careers, this bias means that women do not obtain the same opportunities as men for everything from their initial health care education right through to the hiring process and workplace environment. Their career advancement is also smaller and slower in comparison with career advancement for men. On top of that, women and men may perform the same jobs, but women will receive fewer benefits and less pay than men. In most industrialised countries such as Britain, women typically earn seventy to eighty percent of what men earn and the figure is lower in developing countries.
Why Does Gender Discrimination Occur in Health Careers?
There are numerous reasons for gender discrimination and to cover them all would be akin to writing a novel. At a very root basis, gender discrimination happens when culture in a society is shaped to favour men or women as competent for certain roles. Things are just assumed to be done a specific way by men and women – neither of the sexes are questioned and it is simply accepted as the norm. Expectations of men and women are shaped by culture and how they fit into career roles is similarly guided by culture.
For instance, careers that involve strong helping roles and 'dirty work' such as personal care and hygiene for patients is seen as 'women's work,' while managerial, business-oriented positions are seen as 'men's work.' Despite variations from Britain to other countries, the common belief is that women are less capable of making decisions and they have less impact and influence on the key decision-making aspects of health care and their associated careers.
Men and Women in Health Care Careers
Health care careers show strong preference for certain genders and unfortunately, this preference places men in the more influential, higher-paying job roles while women are favoured for lower-paying health care jobs. Careers in primary care such as physicians as well as others such as business management are strongly biased towards men. In fact, it is actually quite unfortunate when you consider that many women prefer to see a female physician, particularly for gynaecological problems.
One suggested reason for the disparity is that boys tend to be favoured in the sciences, which means that gender discrimination at the school-age level can set the stage for biasing choices in a health care career in the future, especially those in primary care. There are, however, exceptions where women are traditionally seen to be the most suited for certain health career roles. Careers such as nursing are advertised and highly slanted to recruit women. Other roles such as hospital cleaning and community care workers are angled to women.
Still another career that is sharply slanted towards women is secretarial and related administrative work. However, where women do obtain higher-paying roles in medicine, for instance, they face increased barriers to career advancement. In roles such as a scientist, women are traditionally seen as inferior and less 'academic' than men.
Gender Equality in the Health Sector
It may seem idealistic, but the hope for most people is that gender equality will eventually be reached in every work sector, which includes health care. In practice, gender equality would allow men and women to have full rights and the ability to exercise these rights, with no one gender receiving preferential treatment. The challenge is to obtain this goal, although there are workplace standards in place for hiring and most workplaces also have policies and disciplinary regulations to address gender-based issues such as sexual discrimination and harassment in the workplace environment.
For now, the best you can likely do is to focus on your own personal attributes and follow your dreams and motivations to obtain or advance your health care career. If you feel you have been subjected to gender discrimination, speak out to a superior or legal council, who can advise you regarding how to address the problem. Most importantly, you should know that whether someone is a man or a woman, they deserve equal treatment and their success in a health care career should depend on their skills, education and personal attributes, not their gender.
You might also like...