Working in Health Economics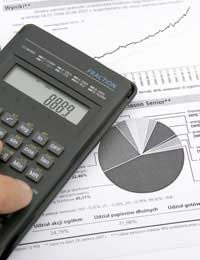 Health economics is one of those rapidly growing fields that links up business with health care. A health economist has a unique passion for using their knowledge of economics by applying it to a variety of challenges in health and medicine. As the population continues to grow, the demand for quality and cost-effective health care similarly grows, leaving careers in health economics vital to sustaining our health care system.
What is a Health Economist?
Health economists are professionals who investigate how our resources are used in health care. They also focus on the distribution of resources and the maintenance of occupational health in the health care system. They may work in the public side of health care or they may be employed by privately owned companies. A health economist will use their skills and the tools learned during their education and career experience to analyse health care and its many subfields. Health economists will evaluate health care policies and appease numerous challenges in the health care field.
Job Outlook for Health Economists
The job outlook for health economists is excellent right now. This is due, in part, to the diverse range of opportunities for health economists. These careers include work in hospitals, academia and research, universities, health insurance corporations, pharmaceutical companies, governmental bodies and even international organisations. With so many environments to choose from, a health economist will likely find the right area of health economics to apply his or her skills and training.
Working in the Private Industry
In the private sector, a health economist can provide services for biotechnology companies and private health insurance companies, among many others. For instance, a health economist might design a strategic plan for a specific new technology or product. In this way, a health economist will maximise the company's profits as they find more efficient ways to do business and increase exposure and profit from marketing.
Working at the Government Level
There are many opportunities for a health economist to work in the government sector. A health economist might investigate and assess health care policies such as those affecting occupational health. In this way, a health economist helps to monitor the quality and cost effectiveness of procedures and regulations. They will also apply their skills to ensure that health care can be sustained and that it is operating within a safe and effective framework. Health economists may also evaluate medical benefits and applications for specific services and products.
Health Economists in the Research Sector
A health economist plays a key role in the research sector, where involvement could include the analysis of data for clinical trails relating to costs and health care infrastructure. Another important research area would involve the physician and patient relationships in terms of patient care and costs. A health economist may collect data on how health care services are applied and used at different levels of healthcare.
Health Economists as Consultants
As a health economist, you might choose to work as a consultant. In this role, you would provide consulting in health economics and you would also perform modelling and forecasting. This kind of role is highly analytical and aims to improve existing structures to provide future successes. In a consulting role, you might also work at the international health care level, where you could examine and analyse macroeconomic regulations and how they affect different countries. You may even look at how various policies can provide support to several countries and how communication might be improved.
Getting the Right Education in Health Economics
At the very minimum, a health economist usually requires an undergraduate degree in economics although given the competitiveness of the field, a graduate degree is highly recommended for the best chances of success. Salaries typically vary depending on the sector and level of seniority but generally speaking, the business side of health care tends to provide some of the highest salaries in health care – sometimes surpassing those of physicians.
If you have an analytical mind and a strength for investigation and logic coupled with a deep interest and care for improving the health of the public, then a career in health economics will probably prove exciting and rewarding.
You might also like...
I have a medical degree as a first degree, can I pursue a masters degree in health economics?
Gigz
- 3-Oct-23 @ 2:39 AM
I had a 2:2 masters degree in pharmacy and have practiced for 5 years. Can I pursue a career in health economics?
Anne
- 20-Jul-21 @ 1:14 AM
I have an undergraduate degree in Radiography. I Was thinking of a Master's Degree in Public health and a pHD in health economics and policies. Your suggestions and leads will be of great help.
Bravo
- 27-May-21 @ 8:24 PM
I am a practicing clinical embryologist with no background in economics. Can I do short courses in Health Economics to gradually get a career as Health Economist? Another postgraduate education is not an option for me at the moment. Thank you
MoMo
- 19-Apr-21 @ 7:58 AM
I am doing my undergrad in healthcare administration. I'm in a healthcare economics class right now but that is basically the full extent of my economics knowledge. Is it possible for me to do a masters in health economics? Or would I be totally lost without the rich econ background?
hayden
- 23-Feb-21 @ 7:49 PM
Plz I did Agric Economics in my first degree and I graduated with a 2:1,pls can do health economics
Rubdabella
- 8-Feb-21 @ 6:38 PM
I have a BSc in Public Health. Will a diploma in economics suffice to pursue this Masters qualification? Or should I pursue a bachelors in Economics?
JHN280419
- 4-Jan-21 @ 4:13 PM
I graduated with a Bachelor of science in Microbiology, second class honors upper, Can I pursue Msc in Health economics and policy?
Karingo
- 16-Jun-20 @ 7:23 AM
I graduated with a 2.2 in bsc.economics can I pursue a career in health economics for my masters need advice
mozay
- 6-Oct-16 @ 6:34 PM