Market Research and Intelligence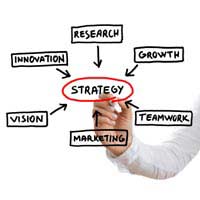 Market research and intelligence are an important part of healthcare. But as they are somewhat of a foundation for much of what goes on in healthcare, many people aren't even aware of what the terms mean or how this sector might be a good career choice. Find out if you are a good candidate for a career in market research and intelligence.
Understanding How it Works
This area involves much of the 'behind the scenes' work in healthcare. Whether it is advertising or healthcare business management, people employed in this sector are the foundation for action. Their work gives credence to the actions taken by their employers to improve pharmaceutical companies and other healthcare businesses.
Without market research and intelligence, we would have no credible basis upon which to base decisions and actions that affect businesses and patients. In this sense, your work in this sector plays a key role.
Types of Jobs
People who work in market research and intelligence may be employed privately or by the NHS. They may work for private healthcare companies to research patient segments or competitor positioning. The choice is yours and the options in this area are enormous.
Salaries in Market Research and Intelligence
Salaries vary tremendously and very successful individuals can top six figures, particularly where there is project management involved. Most, however, will start out lower in a typical entry-level position until they gain more experience. Overall though, these kinds of positions that slant to the marketing side of healthcare tend to have very high earning potential.
Skills to Succeed in the Sector
People who work in market research and intelligence are logical, sequential types of thinkers. Rather than make assumptions or use exaggeration, they operate under fact and logic. They conduct primary or secondary research to shed light on important issues in healthcare.
They may be investigating some aspect of the pharmaceutical industry. Or, they might be identifying issues in NHS management and then using research to suggest new approaches. The aim is always to provide insight into important healthcare issues that affect people on the business end but also consumers as well.
Communication and Writing Skills
People in this sector need excellent communication skills to conduct case studies and other forms of research. They should be comfortable doing public-speaking as they may need to formally present their work. The ability to build a good rapport with many types of people is similarly helpful.
Strong writing skills are essential and the ability to conduct many types of research to find gold nuggets of information is vital to success in market research and intelligence. You need to be familiar with technology and work processing, graphs and statistical analysis programmes.
To do well in market research and intelligence you should enjoy travel, as you may need to conduct research within another country. Case studies in particular can require that you travel to do your research.
A Health Career in Market Research and Intelligence
If you have a highly analytical mind and thrive on evidence and research-based styles of work, then consider a career in market research and intelligence. Your sharp mind and strong writing skills can help bring important healthcare research to business professionals and consumers.
You might also like...