A Career in Pharmaceutical Sales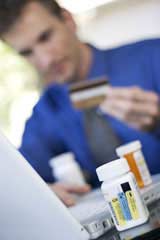 If you are a person who has a knack for convincing others to follow your lead and you have a special curiosity in the sciences, you could be the perfect candidate for a career in pharmaceutical sales. A positive, proactive attitude and a fierce determination to succeed are all important qualities in pharmaceutical sales.
Making the Right Career Choice
One aspect of pharmaceutical sales that is particularly appealing compared to other markets is that jobs in this field tend to have a higher salary. The profits in this area are often astronomical and a company will pay well for a top pharmaceutical salesperson. Other perks that often come with the career include a company car, generous bonuses and a very flexible work schedule. On top of that, it's a dream job for those who like marketing, prefer to work independently and tend to rely on their own skills to make sure a job is done right. You won't have a boss peering over your shoulder; instead, you will be trusted to complete the job successfully.
Another aspect that can be a huge perk for some is the travel time. Depending on the job, you could be travelling more than seventy-five percent of the time, which can be enjoyable for many pharmaceutical sales professionals, especially when you don't have to cover the incurred travel expenses. Others, however, may find this type of career is a challenge because the travel takes time away from home, family or social life. Only you can decide how much travel is comfortable for your lifestyle and commitments. Keep in mind as well that the travel will vary a great deal from one job to another, which means that if you have the right skills and passion for a pharmaceutical sales career, you will surely find a job that meets your needs.
Challenges of a Pharmaceutical Sales Career
While a career in pharmaceutical sales can be immensely rewarding and exciting, the job still does have its challenges. The pharmaceutical sales industry is an intensely competitive one and it can be difficult to break in if you are new to the industry. For many people, it will be a case of having the right industry contacts that propels them into the pharmaceutical sales arena.
While the education requirements vary, in Britain an undergraduate degree in the life sciences is typically preferred – any graduate work in business and sales is even better. A small number can manage on no undergraduate education or studies in an entirely different area but these individuals are definitely a minority. Such pharmaceutical sales professionals will have a superior drive and determination coupled with excellent sales and negotiations skills and a deep personal interest in the sciences.
For most people, a science education will give them an understanding of the sciences and will allow them to understand the clinical research process and various other aspects of pharmaceuticals that are important to know when selling these specific products. The last thing you want is to be attempting to sell a major client a pharmaceutical contract, only to be asked a question about the product's effects on metabolism, for example, and you are left confused and floundering.
Tips on Breaking Into the Industry
If you are taking university classes relevant to the sciences and business, you can never start too early trying to make contacts in this field. Pharmaceutical sales, perhaps more than other industries, rely on contacts to not only break into the field but to source new revenue leads and bring success to both yourself and your employer. Attend any seminars and introduce yourself to those seated around you as well as the lecturers guiding the seminar. Ask your professors at university many questions and try to keep in touch with them when you finish your degree as well.
When applying for pharmaceutical sales jobs, remain confident and don't let rejections destroy your resolve to succeed. Show your employer your willingness to learn more about the product and the science behind the product. Even if your background is stronger in business than science, make sure you show that you want to learn about the scientific basis for the product. While being passionate about sales and marketing is an absolute must for the work, if you don't like science, it will show and the job will also be a miserable experience for you. Wages range enormously, especially given the commissions and large bonuses that are offered. A very basic starting salary might be around £25,000 to £30,000 and can head up to the £60,000 mark or substantially higher.
To really excel in the career, you should keep in mind that you have to be the one to initiate marketing contact with potential buyers. In this way, you need to be comfortable phoning hospitals, physicians and many others. You need to market the product well by showing potential buyers that you are excited about the pharmaceutical product; in turn, your enthusiasm will translate to sales.
Take the First Step to a Career in Pharmaceutical Sales
Start your first steps to a career in pharmaceutical sales by enrolling in a university program and also by networking to make contacts in the field. Your tenacity, marketing skills and training will eventually be rewarded with a challenging career position that will be lucrative for you while also providing important life-saving pharmaceuticals for those who need them.
You might also like...