A Food Safety Specialist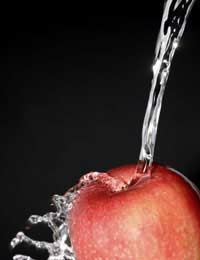 A long time ago, most people grew and prepared their own food, using locally sourced ingredients. Today, however, foods are sourced from countries around the world or we eat out at restaurants, where we place trust in others to safely cook and serve our food. As we continue to rely more often on other people to grow, transport, prepare and cook our food, the potential for food hygiene problems increases. The elapsed time from an apple being picked, for example, to it making its way into an apple pie at a restaurant, can mean it is handled by numerous people and it is exposed to a large number of pathogens and microbes.
It is precisely because of these changes in the way we access our food that the role of a food safety specialist has become such an important one. Food borne illnesses from issues such as poor food hygiene are a problem that affects millions of Britons each year, despite government attempts to educate the public on safe food handling as well as the safety requirements that govern commercial food establishments.
Working as a Food Safety Specialist
As a food safety specialist, you would work to maintain the quality and safety of the food supply. Many food safety specialists even go on to become an expert in a specific area of the food industry, such as dairy. Where foods are grown in Britain, a food safety specialist will ensure that appropriate seeds are used and that all fertilisers and pest control methods along with proper storage, handling and transport all meet the necessary requirements for public safety. Also, a food safety specialist will make sure that a food is correctly labelled and that it is not kept on a shelf longer than the expiry date. A food safety specialist who enjoys working in the area of food importation can specialise by working as a food safety import inspector. These specialists work to enforce laws governing the import of foods, which ensures they meet the rigid standards in Britain.
Another vital role of a food safety specialist is to monitor commercial facilities that prepare our foods. A food safety specialist will inspect equipment, observe the manner and food hygiene in which foods are processed as well as investigate possible areas of contamination. Given that food borne illnesses are primarily from bacteria, a food safety inspector will have a strong focus on cleanliness and temperature control for each stage of food production. Not only that, but a food safety specialist will also monitor food technicians and other workers at commercial processing plants and restaurants.
Education for the role of a food safety specialist can range from a minimum of a certificate or a diploma in the field to an undergraduate degree or graduate work. Most employers want to see an undergraduate degree, with coursework focused on areas such as microbiology.
Choosing a Place for Employment
A food safety specialist can work in many different places, whether that is an inspection role for the government or in quality assurance for a commercial establishment. The work holds a great deal of responsibility, which means it is well suited to a person who works well independently but also communicates effectively with a range of people at the many different levels of food production. A food safety specialist also needs to be thorough and organised with reference to record keeping and paperwork. The work can be very rewarding and salaries are good, with more senior positions and experience providing higher pay, particularly in commercial positions.
Food safety specialists can also work at the national level where they promote food hygiene and food safety through public education and health campaigns. They may also influence national policies and regulations that are enforced throughout food production and preparation facilities. The Food Standards Agency is one area where your work as a food safety specialist can improve food hygiene while also influencing many people in Britain.
If you like the idea of helping to keep the public food supply safe and free from poor food hygiene and contamination and if you have an interest in agriculture and science, then a career as a food safety specialist might be for you.
You might also like...