A Career as a Psychiatrist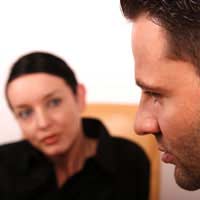 If you are fascinated by the human mind and want to work with people to help them overcome mental health disorders, then consider a career as a psychiatrist.
In this role, you will use expertise gained from specialised training to understand how a person's mind works and how to provide successful treatment to handle mental health disorders. Given how crucial a healthy, stable mind is for daily functioning and social interaction, the role of a psychiatrist is an important one. Not only that, but mental health disorders do not simply affect the person who experiences the condition, but they also affect that person's family, friends and they can even affect random people who cross paths with the sufferer.
Psychiatry And Specialties
Psychiatry as a whole is a very large field and it is comprised of many specialties. They include adult mental health areas such as general psychiatry and also psychiatry in the elderly. Some psychiatrists will specialise in the area of criminal justice and forensics. Another specialised area is the sub-field of learning disorders and still other people will choose to specialise in psychotherapy. One particularly specialised sub-field in psychiatry is paediatric psychiatry, where you would meet the unique mental health needs of children and adolescents.
The Best Personal Qualities For A Career In Psychiatry
To really succeed as a psychiatrist, you need to have impeccable listening skills and a careful attention to detail, which is important in record keeping. You also need to be able to work well within a team, thereby ensuring you communicate with other health professionals who can help you to provide the best support for your patient. A career in psychiatry demands excellent clinical skills, where you would make an accurate assessment of your patient and then use your training and knowledge of current treatments to provide the best possible care for your patient's mental health needs.
An interest in research is also useful because you will need to stay on top of the newest, most advanced treatment methods for mental health disorders. You might even choose to work in the research sector, where you would investigate the genetic or biochemical basis of mental health diseases.
Salaries For A Career In Psychiatry
Psychiatrists enjoy some of the highest salaries in the health industry. Although a starting salary is lower at £24,000, you would soon move beyond trainee status and make £36,000. After a few years of work, you would be up to around £45,000 and once you have obtained consultant status as a psychiatrist, you could expect to earn from £70,000 to £90,000 per year. Becoming a psychiatrist requires a strong commitment to your education and training. Psychiatrists are medical doctors who have taken accredited degree programs and practical training along with qualifying examinations.
Psychology Or Psychiatry?
There is some confusion that people experience regarding a career in psychiatry versus a career in psychology. While psychology focuses on how people think, act, respond and interact, psychiatry deals with the medical treatment of mental health disorders. In psychology, there is an emphasis on what motivates people to behave as they do as well as how they think and feel about themselves, their actions and others around them. In psychology, a professional uses theory and counselling to help people overcome their issues. The field of psychiatry, however, focuses on how a person's mind works from a biochemical, genetic and learned perspective rather than focusing on only the mind and behaviour patterns. A psychiatrist can write prescriptions and will correct physiological problems while a psychologist is more strongly focused on therapeutic counselling interventions.
If you have a passion for medicine along with an interest in human biology, the mind and behaviour, then take some time to think about a career in psychiatry. While the career does require an intense scholarly commitment to education and training, the financial and personal rewards can be particularly high. Not only will you eventually enjoy one of the highest salaries in the health care industry, but you will gain the personal satisfaction of knowing you have helped many people overcome or manage their mental health disorders.
You might also like...