A Career as a Psychologist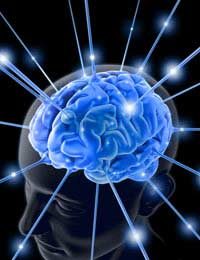 If you are someone who is fascinated by understanding how people think, act and make decisions, then you could be an ideal fit for a career as a psychologist. The field of psychology is focused on behaviour and the thinking patterns, feelings and underlying motivations that prompt people to act as they do. In this career, there is a unique approach to understanding how the brain works in terms of thinking, acting and reacting. You will work to improve a person's mental health and functioning each day.
In a career as a psychologist, you would investigate a person's thoughts and motivations and how these influence their behaviours. Then, you would use your knowledge and experience of the theoretical aspects of psychology coupled with therapeutic interventions such as counselling, all of which would help your client to overcome challenges and issues in their life.
Choosing to Work in the Psychology Field
One of the benefits of a career in psychology is that you can choose to specialise in one of several different areas. Some psychologists will choose to specialise in clinical psychology while others will work in occupational psychology, which helps organisations to maximise their productivity and increase employee support. A number of psychologists will work in educational psychology, where they are based in places such as schools or private practice rather than in the hospital. In educational psychology, a psychologist will facilitate action in children and adolescents to move beyond barriers and psychological issues.
Another fascinating area of psychology where you can choose to specialise is forensics. A forensic psychologist will help police to investigate crimes through the use of psychological profiling. If you have more of a passion for health and medical psychology, however, you can choose to specialise in health psychology. Diseases such as obesity have a strong psychological component. As such, research into our understanding of how and why people have the attitudes and actions they do towards eating is important to help combat major health issues such as obesity. Many psychologists will work in the counselling specialty, which means they work one-on-one with clients to aid them in overcoming problems and making healthy, beneficial decisions in their lives. There are still many other specialty areas and your best course of action would be to speak with an academic advisor to learn more about becoming a specialist in a particular area of psychology.
h4>Learning and Practice of PsychologyThere are a number of different pathways to becoming a psychologist. For instance, you might do an undergraduate degree in counselling psychology but then later choose to specialise by working with the elderly. Typically, however, you will have to complete at least an undergraduate degree at an accredited university. Many people will complete specialist graduate courses and it is recommended that you enrol in further education and training, which will allow you to be competitive in the field. Your degree should be accredited by the British Psychological Society (BPS). In addition, you would become registered after completing your education and suitable practical components.
After completing a degree program, you would then usually take a postgraduate course and training to specialise in your chosen area of psychology. Most newly qualified psychologists will work in hospitals or community practices, where they will make between £20,000 and £22,000 a year. However, once a few years of experience are gained, the salary is approximately £27,500 to £37,500 a year. Those who work as psychologists in a senior position can expect to make even more, with most senior psychologists earning £43,000 or more every year. If you choose to work in the private sector rather than for the National Health Service (NHS), salaries can top £80,000 a year.
Psychology or Psychiatry?
There is some confusion that people experience regarding a career in psychiatry versus a career in psychology. While psychology focuses on how people think, act, respond and interact, psychiatry deals with the medical treatment of mental health disorders. In psychology, there is an emphasis on what motivates people to behave as they do as well as how they think and feel about themselves, their actions and others around them. In psychology, a professional uses theory and counselling to help people overcome their issues. However, a psychiatrist can write prescriptions and will correct physiological problems within the brain while a psychologist is more strongly focused on therapeutic counselling interventions.
If you are fascinated by the human mind and want to work in an area that allows you to provide therapeutic support to patients with a wide array of mental health problems, then consider a career in psychology. As a psychologist, you will work as a complement to traditional pharmaceutical based therapies and you will help people to obtain more stable, healthy and happy lives.
You might also like...