A Medical Graphic Artist/Illustrator Career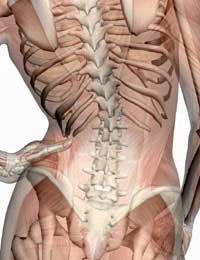 Medical graphic artists and illustrators are health care professionals who design visual materials to help record, clarify and communicate knowledge in medicine, biology and related health areas. The field represents a unique combination of artistic skill and talent combined with education and knowledge in the sciences.
Understanding a Medical Illustrator Career
If you think about a generalised illustrator, you will likely imagine someone who is simply good at drawing or creating computerised images. A medical illustrator, however, is someone who uses both traditional drawing techniques and digital techniques to create images that are widely used in the medical field. These images may be published in medical textbooks, health oriented advertisements, reputable journals, instructional video or television and even in animations and computerised learning programs.
Yet another fascinating area of medical illustration involves creating medical images for museum exhibits or as a visual aid to another health professional's lectures. You can also find the work of medical illustrators in print sources such as magazines. One of the newest, most exciting areas of medical illustration is in the arena of three-dimensional anatomical models, particularly those used for teaching medical students.
Given the extreme detail and knowledge of medicine that is needed for a medical illustrator's career, a medical illustrator typically has a graduate level degree in the sciences or arts; at the very least, a medical illustrator will likely hold an undergraduate degree in the sciences. The field is a particularly exclusive niche one and the limited number of talented medical illustrators means that the demand is extremely high. Finding a skilled medical illustrator is no easy task, which means that salaries are excellent for this health career. Common medical illustrator salaries range from approximately £25,000 to £50,00 or more for very skilled medical illustrators.
One thing to note with medical illustration is that there are few graduate programs that are available to specifically train medical illustrators in the profession. Medical illustrators will usually attend ongoing education seminars and training to keep their medical, scientific and artistic skills and techniques advanced and sophisticated. Given that science and medicine are advancing at an unbelievably rapid rate, the need for medical images to accompany this information follows suit, leaving medical illustrators in high demand for their special skills.
Success as a Medical Illustrator
While at the very basic level, a medical illustrator has an artistic knack for presenting accurate images based on medical information, he or she must also have a deep understanding of scientific principles. Another important trait for medical illustration is that the medical illustrator must work well in a team. For most medical illustrators, they will be working alongside physicians and other professionals, who will provide guidance and feedback on the images as they progress to fruition.
Working as a Medical Graphic Artist
While medical illustrators and medical graphic artists are career terms that are commonly used interchangeably, graphic artists are more likely to be individuals who are not educated to degree level and have certificate or diploma training in the graphic and computer arts. These professionals will use the career title of medical graphic artist to denote their focus and specialty in medicine but less so in academic roles. They might have a focus on medical and health websites, where they create medical logos for pharmaceutical and other similar types of health companies. Their work may also be focused in advertising, such as pharmaceutical drug advertisements, where they work alongside medical copywriters to create visually compelling advertisements to sell a product.
Another very interesting role is one that combines science, art and politics – a cartoonist. Cartoonists who work in the medical field may provide their art along with witty and sarcastic words to draw attention to issues in the science and medical fields. Their work can usually be found in magazines, on the Internet and in newspapers.
Make the Choice to Become a Medical Illustrator or Medical Graphic Artist
If you are constantly itching to draw and the thought of creating images to benefit science and health is appealing, look into becoming a medical illustrator or a medical graphic artist. You can enjoy bringing visual life to science and medicine – both of which are areas that are often complicated to understand by words alone.
You might also like...