A Career as a Scientific Writer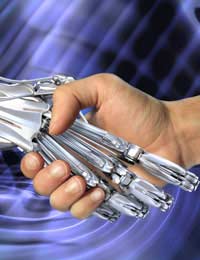 If you excel in the written word, then you have the basic foundation for success in a career as a scientific writer. Scientific writers fulfil a wide range of roles, from putting together the large amounts of data generated from clinical drug trials to writing popular science and health articles for consumer magazines. Other scientific writers will function in academia where they write out the results and analysis from various scientific trials; the aim is to allow the researcher to be published in a peer-reviewed journal.
Popular Science
If you think about magazines such as New Scientist, these consist of articles that come under the umbrella of popular science. While they are based on highly technical, complex scientific studies and journal articles, they are presented in a very informative, light manner that the average person can usually understand. They also cover a wide range of science areas, including space, medicine, technology and the environment. Keep in mind, however, that these writers are more likely to be called science writers rather than scientific writers.
The career title of scientific writer can still be used as a blanket term to cover many subfields of writing that keep a science focus. Often, the differences are subtle ones but still important to the specific career. While both science writers and scientific writers bring their science knowledge and experience into their writing, scientific writers tend to be those working in academia and industry jobs while science writers are more often those who write for consumers. Still, the terms are often used in the same way and the best way to approach a new job is to read the job description carefully.
Regulatory Writing
Most of us probably don't think about the science behind our trips to the doctor's office, where we receive a diagnosis and then go to the pharmacy to fill out our prescriptions. But, think again because every prescription you take has been through extensive clinical research trials, including animal trials and years of human trials to ensure its safety and efficacy. All of this research generates massive amounts of data, which have to be sorted, summarised, checked for accuracy and then organised into a clear document that follows guidelines – all of which are necessary to apply for drug approval in the country of distribution. Regulatory writers are some of the highest paid scientific writers, partly because their role is so important in using facts to present a drug in the most accurate but convincing light possible.
Becoming a Technical Writer
Technical writing makes up one of the most complex subfields of scientific writing. It involves a great deal of highly complicated material, which is communicated in manuals for medical devices or computer and technology equipment and applications. Technical writers are a niche field and they are very much in demand at present. They come from a range of backgrounds, many in computer science or physics but most will have completed at least a certificate or diploma program in technical writing, particularly a graduate level course. This kind of scientific writing requires an incredibly sharp attention to detail and advanced writing and communication skills. While some may find this career area a bit dry, others relish the task of sorting through all of the important information that must be translated to the user and providing it in a logical, organised form. One could liken it to taking a completely cluttered room and placing everything into an easily accessible place.
Obtaining Success as a Scientific Writer
There are several traits that are absolutely integral to success as a scientific writer. One is accuracy. When communicating scientific information, particularly to those who may apply the principles of the information to their lifestyle and health, you must be accurate. You also need to be highly detail-oriented. Mistakes such as misspelling a researcher's name or even the name of a drug can put you on the blacklist of your important industry contacts. Good writers are able to write in an easily understandable, cohesive way that leaves the reader wanting to read more of the information. Still, a great many scientific writers will have their work read by an experienced editor and possibly even a fact-checker, so how strong your skills need to be is somewhat relative to the particular career role.
The Differences Between Scientific Writing and Medical Copywriting
Scientific writing as a career can sometimes be confused with medical copywriting. While both careers have foundations in the sciences, there are some important differences. Medical copywriting tends to have a high scope for creativity in comparison with scientific writing. Although scientific writing may still sometimes need that engaging edge to keep a reader involved, it has a more academic focus. In addition, higher paying scientific writing jobs tend to be based on doctorate degrees in the sciences whereas higher pay in medical copywriting usually comes more from experience garnered in the industry. Still, even employers will use the two career titles interchangeably sometimes, so it's important to always read job descriptions thoroughly before applying for the position.
Scientific writing is still a newer field relative to many other health care careers. At the same time, it is rapidly growing and fills an important need to convey critical scientific information in a variety of accurate and clear formats. If you are a 'nit-picker' about details, have good English writing skills and enjoy the sciences, then you should look into a career as a scientific writer.
You might also like...