Health Editing and Journalism Careers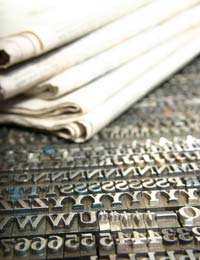 You probably already know that the average editor works in a huge range of areas, from print mediums such as magazines and newspapers to videos, educational software and interactive mediums. Some editors, however, will specialise in health and medical editing, where they edit the work of writers and journalists. In this way, health editors and journalists work together to bring an accurate, compelling story to the public.
Once a journalist has submitted the story, an editor and possibly a fact-checker will read the story to ensure that it is free from grammatical errors, spelling mistakes and any confusing wording. The more in-depth type of editing is substantive editing, which serves to keep a clean flow through the piece and can involve significant re-wording. Usually, the piece will be returned to the journalist, complete with suggestions for changes or the editor may make the changes. A journalist may then confirm that he or she is still happy with the edited piece.
Working as a Science Journalist
Science journalists work in many different environments. Whether they write for a magazine, newspaper or even write script for news programs and videos, they must be skilled and articulate. To succeed as a science journalist, a person needs to have a critical mind, an investigative nature and the ability to get to the heart of a story. Excellent interpersonal and communications skills are also vital because a science journalist will need to access numerous sources ranging from in-person and telephone interviews to email questionnaires. Science journalists must also be comfortable with travel and be able to meet with sources in many different environments. In this sense, the field of science journalism is an exciting one because as science changes, a journalist can experience these changes as well when they research a story.
Science journalists typically have an undergraduate degree in the sciences, which is necessary for many career positions because it allows a journalist to focus on writing the story rather than trying to understand all of the science behind it first. The science background ensures that a journalist can understand the complex science of a story and then communicate this in a way that the general public can understand. A graduate course in journalism is another way for a science journalist to excel in the field as well. While the salary prospects are quite good for science journalists, the field is an extremely competitive one. That being said, the skills of a science journalist are important; science journalists tend to produce higher quality science stories than a general journalist.
While a large number of science journalists work in print, there are numerous opportunities in other mediums such as television and radio. For television, a science journalist should be comfortable working on-site and being in front of a camera. In radio and television, a clear, engaging voice is also imperative to communicate the science and overall message of the piece as well.
Journal Editing
A key area where health editing is important involves journal editing. Academic, peer-reviewed journals are considered crucial to a research scientist's career. The act of becoming published is actually a sort of portfolio and shows a researcher's commitment to the chosen field. Unfortunately, the average scientist is not an excellent writer, despite perhaps excelling in the laboratory. Here, a health editor fills in the gap by editing the lengthy research pieces produced by scientists. Typically, a health editor will specialise in one or more therapeutic areas such as oncology or infectious diseases.
The salaries vary but positions requiring a doctorate degree in a specific therapeutic area tend to pay generously for the education and skill of the editor. Many health editors take undergraduate work in the sciences and then graduate work in journalism. A rare few manage on an undergraduate degree in journalism and no formal science education, but this tends to be more challenging and typically involves someone who still spends a lot of time reading and learning about science. Obvious traits such as a keen eye for detail and the ability to format a piece to the requirements of a particular journal are important. Health editors also need to know the different referencing styles and must adapt an edited article to the style.
Making the Choice for a Career in Health Editing or Science Journalism
If you have an ongoing curiosity about science and either a superb attention to detail or a love of speaking or writing, then a career in health editing or journalism could be your best option. Both fields offer challenges and diversity as science constantly evolves and improves. With your natural skills and the appropriate university education, you can bring science to life for many people.
You might also like...