Prison Ward Physician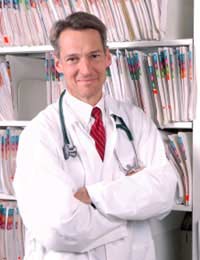 If the idea of working as a physician appeals to you, then you might want to narrow in a bit further and consider working as a prison ward physician. While the initial thought may seem intimidating when you imagine working with criminals, the work itself can actually be particularly rewarding.
A Special Role in Prisons
The area of work as a prison ward physician is a poorly understood and not well talked about one. However, you would get the chance to help enhance the health of some of society's most vulnerable people – many who have suffered from ill health, poverty and disadvantages throughout their lives.
Virtually every prisoner will need healthcare from a doctor at some point during his or her time in prison. While some of the doctor-patient relationships will be short-term ones, others will allow you to play a vital, long-term role in the health of the prisoner. As a number of prisoners may not have received adequate healthcare during their time prior to prison, your work can make an enormous difference in their lives.
Why Your Help is Important
If you are wondering why prisoners deserve medical care given some of their violent pasts, you have to think about the mental health disorders that are often rampant in this cohort. By providing medical care where non existed before, you can play a pivotal role in helping prisoners stabilise and get a chance at rehabilitation.
Qualities Needed for a Prison Ward Physician
This extra focus on mental health means that there are some qualities in a physician that will be beneficial to the role of a prison ward physician. People who will likely fare well in this role are those who have good common sense, an open mind, non-judgmental attitude as well as the confidence and strength to support these patients.
Your Role as a Prison Ward Physician
Most of your work would be in primary care, with a notable focus on mental health and substance abuse. Many prisoners will be dealing with addictions to alcohol and drugs, which means your expertise in this area will work well in the role.
You also need to ensure that the prison itself is not having an unreasonably harmful effect on the prisoner. While it's expected that prison is meant to be a punishment, this must still occur with the prisoner's mental health and well-being in mind.
A Supportive Network
A prison ward physician must work well with others, namely because you would be part of a connected team of professionals. This would include nurses, pharmacists, psychiatrists and a number of other healthcare workers.
Training for a Prison Ward Physician Role
As with any physician role, you must complete medical school, an appropriate internship of anywhere from one to two years, depending on whether you are located in Britain or North America, and registration. There are continuing education courses that offer certificates or diplomas in prison medicine. These are designed to allow you to work while you study part-time.
Pay for a prison ward physician is typically in line with pay for any physician role and the job prospects are excellent as well. Working as a doctor is generally a stable career choice.
Is it Right for Me?
One of the most rewarding aspects of a career as a prison ward physician is that your work can really impact all of society. As these patients are ones who have harmed other people – often harming families, friends and an entire community from a single crime – one person's rehabilitation can have a profound effect. If you want a challenging career that makes a difference in the lives of patients and society, then consider working as a prison ward physician.
You might also like...