Nurses and Dermatitis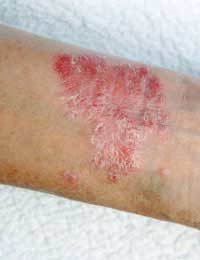 A health career is a rewarding, dream job for many professionals. But as with many different careers, there are still precautions you should take to minimise risks associated with the career. One such risk for a career in nursing is known as dermatitis and it is a widespread issue in most nursing roles as well as for other health professionals.
Where Does Dermatitis Occur?
Dermatitis can occur anywhere but typically, it is commonly experienced on the hands for someone who works as a nurse. Dermatitis that afflicts the hands is more often than not due to a specific cause such as a job-related one like nursing. For this reason, treating hand dermatitis requires particular care, especially as it can be fairly severe.
Symptoms and Signs of Dermatitis
Symptoms and signs that you would notice if you experience dermatitis include very dry, chapped hands. In fact, this is often one of the first signs to indicate you may be suffering from hand dermatitis. Following on dry, chapped hands can be scaly, red skin that looks to be quite inflamed. Some sufferers find that their hands feel itchy as well.
Later on, sufferers may even notice blisters or similar lesions forming. These can be tremendously itchy and may even fill with pus, eventually crusting over and leading to a skin infection. This can then spread to other parts of the body, especially the arms.
Long-term Effects of Dermatitis
Unfortunately, if left untreated, hand dermatitis can lead to nail deformations. For nurses it's hard to treat partially because they come into contact with many of the suggested causes of dermatitis, such as frequent hand washing and the use of chemicals. These all remove your hands' natural barriers.
Reducing the Risk for Nurses
As such, dermatitis is one of the most common problems that nurses have to deal with due to their working conditions. While frequent hand washing is important, minimising the use of detergents and exposure to other substances can help.
Although it may seem that wearing gloves would help, the opposite is actually true, as the latex can be an irritant and may cause an allergic reaction. Any regular exposure to all of these factors can increase the risk of a nurse developing hand dermatitis.
Looking at the Research for Hospital Dermatitis
One study that looked at nurses and other hospital health professionals found that nearly three-quarters reported symptoms representative of dermatitis. Nearly half of these people showed skin lesions as well. Perhaps not surprisingly, the majority cited the symptoms and signs as worse during work and better on their leisure and holiday time.
Healthy Hands and Skin
Dermatitis remains a major problem for nurses and it is hoped that we can find better measures to reduce the incidence in hospitals and elsewhere. While dermatitis is obviously physically uncomfortable and can cause pain, we also have to consider the mental distress that comes with trying to treat a recurring condition. Nurses play a vital role in our healthcare system and we need to take steps to ensure their working conditions support their own good health rather than harm it.
You might also like...