Workplace Injuries in Healthcare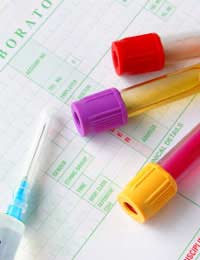 Workplace injuries can happen in virtually any workplace but many of us tend to associate them with careers in the trades and construction. However, if you are considering a career in healthcare or you are already enjoying success in the field, you should still find out how to minimise workplace injuries. In this way, you can obtain success in your chosen field while avoiding injuries and other problems with your health.
Hand Dermatitis
Hand dermatitis commonly afflicts those in nursing but it can also plague physicians and a number of other health professionals. It is found even more frequently in hospitals although it can occur in a private office as well. It can be seen as lesions, redness, dryness and overall inflammation and irritation on the hands or other parts of the body.
Washing hands regularly and using disinfectants can be triggers for this health problem. Wearing latex gloves can similarly intensify the condition. Protecting yourself can mean using appropriate hand lotions where approved and also being aware of what your skin is exposed to on a daily basis.
Contamination Injuries
Contamination injuries refer to those 'accidents' where someone comes into contact with a virus or bacteria that they normally would be protected from due to workplace regulations and safety measures. Level 4 biosafety laboratories can put workers at risk if they don't strictly follow procedures for safety.
Those working in haematology, microbiology or virtually any of the laboratory fields can be at risk of exposure to disease if they don't follow safety procedures. Adequate training can ensure you are competent in your healthcare role.
Those who are responsible for disposal of healthcare products such as syringes can be at risk of getting poked with a needle or similar instrument if care isn't taken. If something like this does occur, then reporting the incident immediately is important, particularly so that any prophylactic procedures can be administered.
Exposure to Viruses and Bacteria
Probably one of the most obvious issues with a career in healthcare is that you may very well be working around some very sick patients. You could be exposed to bacteria and viruses on a regular basis. Those who work in hospitals are particularly at risk, which is why following safety and hygiene procedures is important to keep your health protected.
Staying Healthy and Safe at Work
Work provides a lot of things for each of us – whether that's self-confidence, financial stability, social connections and more. What it shouldn't be is a hazard to our personal health, physical and otherwise. The most important thing you can do is to be educated on health and safety procedures for your specific role. If you are unsure about anything at all, ask someone in management for information.
A Strong Health Career Without Injury
A health career can be one of the most rewarding choices you ever make. Commit to learning more about what can go wrong and you will not only protect your own health, but you can continue to get the most out of your job while helping people with your unique healthcare skills.
You might also like...