First Steps to a Health Career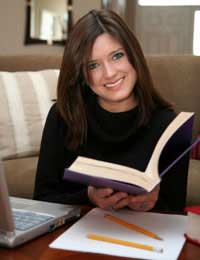 The first steps to a health career are essentially the most important because they will put you on track to a health care career that brings you fulfilment, enjoyment, challenges, stability and a good or even excellent salary. While many people may think about starting a career or perhaps even changing from their current type of work, it takes confidence and courage to actually take action and start on the path to a health career by taking those first steps.
Read and Learn
One of the most important steps to take when considering a health care career is probably also the most obvious one – choose the health career itself! However, that is far easier said than done. It can help to take a trip to your local library or college, visit a hospital or career centre at school or even try performing a search on the internet for information about the many different health care careers. With literally hundreds of health careers to choose from, it can be a seemingly formidable challenge to narrow in on the best one for you.
Ask Yourself Important Questions
Once you have a good idea of the multitude of options available for someone interested in a health career, it's helpful to ask yourself some important questions. In this way, you can narrow down further and match yourself up with the best health career. Try asking yourself:
What is it you truly want to do?
Do you like the idea of working directly with ill patients or would you rather work in a laboratory setting or with volumes of data?
Do you thrive in a team environment or would you prefer to work independently?
Is a fast-paced workplace something you want or do you like a more laid back atmosphere?
What kinds of skills will you bring to the career right now?
What are your short-term and long-term goals for your career?
Is a full degree program something you are willing to commit to or do you prefer a shorter certificate program?
Do you prefer a hospital environment or a privately owned place of work?
Will you be happy with a stable, comfortable salary or do you want a very high-paying career?
Find a Health Professional
Once you have begun to narrow in on a career, consider speaking directly with someone who works professionally in your chosen health career. He or she can provide information and answer any questions about what a day is like in that particular job. While reading and researching health careers is an excellent way to become familiar with the many health career options, speaking to several people in your chosen field or the smaller number you have narrowed it down to can give you a more realistic sense of what the career will right for you. Depending on the career and the ethics and liability aspects, you might even be able to shadow a health professional for a day or two, which can give you an even better sense of how the health career might complement your goals, skills and interests. Later on when you have started a college program, you may even be able to revisit the health care professional to apply for work experience.
Stop Procrastinating
Probably the best thing you can do to take the first steps to a health career is quite simple – stop procrastinating. You may have been thinking for some time about a health career and have yet to research the many options or decide which one is right for you. You might even have gone a bit further by narrowing in on a health career that is appealing for your skills, interests and lifestyle requirements. For many people, however, it is the action of actually applying for the necessary education related to the health career that can feel daunting and difficult.
If you have been procrastinating and essentially, putting off that important step of committing to an education in health care, then now is the time to make a solid plan. Start by giving yourself small deadlines and focusing on them one at a time. In this way, you can break the task down into smaller, more manageable and less intimidating steps. If you know which health career you want, give yourself a reasonable time frame to investigate the different universities and colleges that offer relevant programs. Next, focus on a realistic deadline for application while also taking note of individual deadlines for universities. Now is also a good time to look at options for work experience, which can allow you to build valuable practical skills while you complete your university or college studies.
The First Steps to Success
Choosing a health career is an exciting time for your future but those first steps can sometimes be the most difficult. Once you get on the track though, you will gain motivation from each step, which will help to propel you forward into the right university or college program that will bring you success.
You might also like...