Choosing the Right Education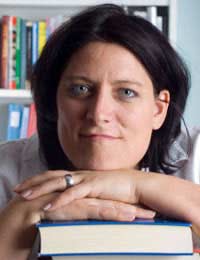 With such a wide range of health careers and career advice available, you might feel as though you have been challenged a great deal during the process of choosing a health career. Before you breathe a sigh of relief, however, you should prepare yourself for a bit more attention and time to the process of choosing the right education. While deciding on the best health career for you is one of the most important steps to get you on your way to your dream job, the right education will ensure that you obtain the necessary skills – both academic and practical – to not only succeed at your chosen career but to excel in it as well.
Whether your ultimate goal involves working for the National Health Service (NHS) or the private health care sector, take the time to read up on career advice for a health education. In this way, you will be well-equipped to make the best decision. Working in the broad areas of health or social care can provide many benefits but you will need the right education to reap the most rewards from your health career.
Part-time or Full-time Education?
If you are already working and plan to continue working quite regularly once you commence your health care studies, it is important to look at how much time you can realistically commit to your education. If you are not in a hurry to complete your health care education and if your financial situation is improved by working while you study, then perhaps consider a part-time program. Many universities offer part-time studies or evening classes to allow for students to continue working throughout the program.
If, however, you are keen to finish your education and begin your health career as soon as possible, you can look at student aid and funding to help support your studies if you won't be working. While the cost of education may initially seem much higher for a full-time student who is not working – or is working minimal hours – you have to look at the fact that you are finishing sooner and will be making a higher wage sooner. All of these factors can actually mean that your costs are reduced over the long-term. Take the time to consider the monetary aspects of your education before deciding on full-time or part-time studies.
University Ratings and Guides
You can also have a look at the Times Online Good University Guide or the Guardian University Ratings for career advice. Keep in mind that an overall university rating might be low but one for a specific health program could be quite high, so it's best to take both factors into account when choosing the right education. Also, don't forget that these ratings ignore student experiences, which means that talking to others who have attended the university – or better yet taken the specific program you're interested in – can be extremely helpful. By using both the university ratings and listening to stories from those who have attended any universities of interest, you can help to balance out biases in career advice.
Assess the Independence Factor
Another area to watch when choosing your education is whether you are comfortable moving to another city where you will likely not know anyone. For some people, a move is a welcome change of scenery and provides a fresh, new environment that they find quite exciting when pursuing their education. For others a change can be far too overwhelming and frightening. In addition, shy individuals might struggle to meet new people, make friends and overall, establish a social group to provide fun times and support during the academic terms.
Still, it is natural to feel some apprehension about moving away from family and friends to embark on your studies for a health care career. If you find a university or college that seems ideal other than the fact it is located far from your home, don't be too quick to disregard it due to the location. Take some time to think about the benefits that can come from challenging yourself to a move. For many people, there is a certain degree of fear when it comes to moving away from friends and family, but the sense of accomplishment and independence can raise your confidence and provide important adaptation skills that will benefit you personally and may even help you in your chosen health career.
Choosing the right education for your health career does take some time and careful weighing of all your options, but it is well worth it in the long run. No matter if you work in private health care or for the NHS, your training is necessary to ensure you use your new and important, life-enhancing skills to improve the health of patients. Talk to as many professionals, students, academic advisers and universities as possible to obtain career advice. Once you have embarked on the appropriate education for your health care career goals, you can look forward to working in a job that brings you enjoyment and many other rewards.
You might also like...