Common Health Career Salaries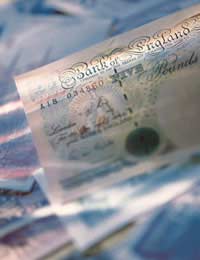 While there are hundreds of different health care jobs to choose for a career, there are just as many differences in salaries. For some people, they may be particularly passionate about one career, to the extent that the pay is negligible because they are doing what they love. For most of us, however, pay does play some role and it does so to varying degrees. Ideally, you should look to a job that satisfies your own needs for job fulfilment each day but also supports the lifestyle and family obligations that are unique for you.
National Health Service (NHS) Pay Bands
The NHS operates on a pay band structure, with most health care professionals being rewarded for their experience through higher pay on the band scale. Recent changes in 2008 have meant higher pay through the bands, with most health care professions starting around band 4 or 5. The bands are as follows:
Band 1: £12,517 - £13,617
Band 2: £12,922 - £15,950
Band 3: £14,834 - £17,732
Band 4: £17,316 - £20,818
Band 5: £20,225 - £26,123
Band 6: £24,103 - £32,653
Band 7: £29,091 - £38,352
Band 8: £37,106 - £77,179
Band 9: £73,617 - £93,098
Allied Health Professions
The allied health professions are a large group of supportive health care careers. Some examples of allied health professions are:
Psychologists
Pharmacists
Dietitians
The working conditions are generally excellent for allied health professions. They tend to involve weekday work during normal business hours, with overtime and generous holiday leave each year. They are also structured in a way that allows for a health care worker to progress to a more senior position after a specific level of experience has been attained. In this way, allied health professionals can remain motivated and can obtain rewards for their experience and dedication to their career. Pay rates for some of the common allied health professions are:
Arts therapist: bands 6-8
Clinical psychologist: bands 7-8
Dietitian: bands 5-7
Counsellor: bands 5-8
Occupational therapist: bands 5-7
Orthoptist: bands 5-8
Physiotherapist: bands 5-7
Podiatrist: bands 5-7
Radiographer: bands 5-7
Speech and language therapist: band 4
Salaries for Physicians
A medical doctor's salary is one that seems to receive a great deal of scrutiny and argument. While some of the public may think the salary is too high – particularly when doctors speak out for higher wages – few are familiar with the intense studying, preparation, responsibility and often extreme internship hours that combine to allow their successful practice. Physicians also receive raises quite regularly, which represents their increased experience and expertise in the field.
Junior doctors usually earn a salary and supplement to reflect overtime hours and the nature of the work. Junior doctors typically earn approximately £32,793. The salary then increases in the following year to £40,674. Physicians who are still immersed in specialist training will make from £43,464 to £68,343. Specialty physicians and associate specialists make from £34,584 to £64,632. Moving up the ladder, consultants make an excellent salary that ranges from £73,403 to £173,638.
General practitioners are those who are either self-employed and contractors – alone or in partnership – with the local primary care trust. Depending on what services are provided by the general practitioner and the running costs associated with these services, a salary is typically £80,000 to £120,000. A general practitioner on salary who is employed directly by the local primary care trust will earn £52,462 to £79,167, with the pay set by factors such as the physician's experience.
Nursing and Wages
Nurses make up a huge part of our health care system. While they are too often taken for granted, their work forms a large part of the support structure to hospitals and doctors in private care. The salaries for nursing are strong and they reflect the education, training and level of skill and experience for the different nursing roles. As with most health careers, the salary increases as the experience of the nurse increases. Some of the salaries are as follows:
Clinical support worker (community or hospital): band 2
Clinical support worker (mental health): band 3
Maternity care assistant: band 4
Midwife entry level: band 5
Nurse (general, community and practice): band 5
Theatre nurse: band 5
Nurse specialist: band 6
Nurse (advanced): band 7
Nurse (consultant): band 8
With hundreds of different health careers available, you may need to do further research if the salary of your chosen career hasn't been covered. While your lifestyle needs and spending habits play a role in choosing a salary that works best for you, the nature of the job itself is the most important factor. You have to ask yourself if you are comfortable with the daily tasks involved and if you can see yourself being happy. Still, with so many health careers to choose from, you will likely find the perfect career that provides an excellent salary and keeps you feeling good about what you do each day.
You might also like...
Its interesting information,but nurses I reckon do a lot of work and should be rewarded with a higher pay band.
Kes
- 28-Nov-12 @ 3:43 PM