Continuing Education in Health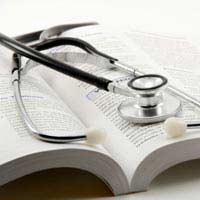 Continuing education is no foreign concept to most people. We may regularly hear about upgrading our skills. It does not, however, mean that we actually end up participating in training.
Importance of Ongoing Health Training
But why should people working in a health career make a point of participating in ongoing education and training? Where mistakes can cost lives and health research is changing at a seemingly daily rate, what we know today can be quite different from what we find out tomorrow.
Types of Training
Continuing education will vary enormously from one health career to another. Where the role is in healthcare management, for instance, seminars and conferences are more likely to be relevant. They may cover budgetary issues in the NHS or how to improve modes of delivery.
If you work in healthcare advertising, continuing education could involve highly creative workshops that are interactive and personable. A physician might be learning about a new diagnostic approach to a specific disease state. Someone working in a laboratory might be learning about a better way to minimise contamination or protect high-risk blood samples. A nurse could be upgrading her skills in a specific therapeutic area to allow here to specialise.
University Courses
Other kinds of training include university-accredited courses at both the undergraduate and postgraduate levels. Often, these kinds of courses are certificate or diploma ones that you might take in the evenings while still working full-time in your health career. They may be needed to improve your work output and success in your current health role. Or, they may be a stipulation for getting a promotion to a position that brings greater responsibility.
Costs of Ongoing Training
Your employer will likely cover the vast majority of your necessary ongoing training where it is in the public sector – meaning the NHS. This is, of course, assuming that your training is directly relevant to your ability to perform your job properly each day.
Most private companies take continuing education in health seriously as well and will bear the costs of training. In fact, private companies may even fund any upgrades to your formal education such as covering the cost of a postgraduate degree.
How to Start Training
Many employers have structured policies around continuing education. You may be asked directly to participate in continuing education workshops, seminars or other forms of education.
In other instances, you may initiate the additional learning by speaking to your employer. Try to have a clear outline of why it benefits your employer to fund the training and how you will bring the newly learned skills to the workplace.
Getting the Most from a Health Career
If you are thinking about any health career, be sure to give careful consideration to continuing education. Education in healthcare does not stop after initial training in university or elsewhere. If you want to really succeed in your health career, you need to think about the time and energy needed to upgrade your knowledge and abilities regularly. Fortunately, the rewards – better patient care and improved job satisfaction and success – are well worth it.
You might also like...