The Demand for UK Health Workers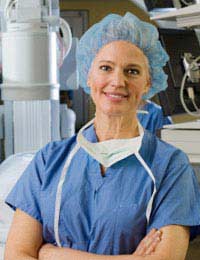 Health care workers in the UK make up an enormous sector of vital health and life-sustaining careers – many of which we have all probably taken for granted until we find ourselves at the doctor's office or needing counselling. If you are tentatively considering a career in health, however, you might want to think about which careers are the fastest growing and in high demand. Some involve more direct patient care through a health care worker career while others would be categorized as health care support workers.
Demand for Allied Health Professions
In particular right now, the allied health professions have a promising outlook in the UK. Given the large size of the health care services provided in the UK along with the importance of quality workers, the demand for allied health workers is excellent at present. Allied health professions include a range of careers such as:
Chiropractic
Pharmacy
Biomedical science
Psychology.
These kinds of UK health care jobs are important to support areas such as nursing and medicine and they are expected to continue in terms of growth and demand, to the extent that the UK is now looking at recruiting qualified international health care workers to fill in the gaps that are currently being experienced in the allied health professions.
UK National Shortage Occupation List
The UK government maintains a list of occupations that are experiencing shortages. While the list is somewhat general for all of the UK, it's a good starting point if you are keen to find a health career that offers more secure hiring and employment prospects. Still, keep in mind that your own personal fulfilment is important when choosing a career, and it's wise to make a decision that isn't solely based on rapid hiring and monetary compensation. You want to choose a career that offers you personal satisfaction while also providing security and future stability. Below are the most recent health professions from a 2008 list that was compiled. Consider your own skills and interests while combining these attributes with the health professions that are in demand. With doctors, pharmacists, nurses and dentists being at the top of the list, others include:
Cardiologists
Pathologists
Psychiatrists
Neurophysiologists
Oncologists
Anaesthesiologists
Plastic Surgeons
Paediatricians
Nephrologists
Scientists.
From this condensed list of health occupations currently experiencing a shortage, you can see that there is an urgency to find qualified and successful health professionals. As such, the UK government has begun to actively recruit international, immigrant workers to fill these gaps. However, the UK does have some reciprocity agreements with countries such as Canada, Australia and the United States, which allows for a more seamless transfer of professionals between countries.
Spending on Health Care
At present, UK health care spending is rising rapidly and it is rising faster than government spending on other public services. This spending is necessary to support the growth of health care workers, particularly those that are in high demand. It is also encouraging to know that spending for health career is a top priority, given that it adds some stability to new workers investing time, money and skills into their education and training for these important careers that affect all of us in the UK.
While it is helpful to look at the UK health care jobs currently in great demand, it is still ideal to choose a career that you can enjoy and handle on a daily basis. When you consider how much time the average person spends working, choosing a health career that is in demand but leaves you feeling miserable at the end of each shift is not a worthwhile compromise. Ultimately, if you happen to find a career that is both rapidly growing and appealing to your own interests, then take the time to investigate the possibilities further. Otherwise, there are many health careers that are experiencing slower growth but can still benefit from your personal qualities. Your own passion for a health career and your motivation and knowledge of the industry can give you a successful health career in the UK, whether it is a niche one or a health care job that is in high demand.
You might also like...
@joan part-time pre-registration nursing degrees are available from some universities and are designed to suit people who want to work while they study. They usually take 5 or 6 years to complete. It may be possible for you to get study leave from your employer and you may also be eligible for funding. If you are currently working within the healthcare sector (usually at assistant practitioner level), you may be supported by your employer to complete the course. The NHS Nursing Careers website should be able to help you further and give you contact details. Hope this helps.
AHealthCareer
- 14-Oct-14 @ 9:59 AM
please I am looking to work in the NHS and do my nursing degree. is this possible as I cannot be away from work while im learning.
joan
- 13-Oct-14 @ 2:44 PM