Which Are the Best Paid Health Careers?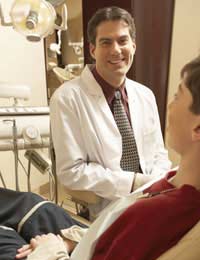 Q.
I am predicted to get 4 grade A's at A' level but have not been able to obtain a place at medical school. Although I am not seeking a health career just for the money, I would be interested to know what are the highest paid health careers? Can also you tell me what they pay, both at entry and at the top level?
(J.D, 12 April 2009)

A.
I am guessing you find it frustrating that you haven't got a place at medical school although if it truly is your passion, you may still want to look at deferred studies for next year. Alternatively, you might want to take a year of general science studies and then transfer to medical school after, when you may be more likely to obtain a place.
As for other health careers, salary is certainly one aspect to consider. Hopefully, you will consider whether the job would truly make you happy as well!
Dentists
Most dentists make approximately £77,000 to £83,000 although this figure fluctuates relative to the environment you choose as a dentist. Those dentists who specialise in cosmetic dentistry will benefit from some of the highest salaries of any medical professional.
Psychiatrists
Psychiatrists are fortunate to have some of the highest salaries in the health industry. Even though a starting salary is low at £24,000, you would soon move beyond trainee status and make £36,000. After a few years of work, you would be up to around £45,000 and once you have obtained consultant status as a psychiatrist, you could expect to earn from £70,000 to £90,000 per year.
Chiropractors
Salaries for a chiropractor vary, but training salaries usually begin at approximately £20,000 a year and quickly rise to a range of £30,000 to £50,000 or more per year.
Directors/Business Roles
The business side of health care is an enormously rewarding one, financially speaking. These careers tend to pay top dollar although they are challenging to obtain and require a significant amount of responsibility and public pressure along with transparency and being in the public and media eye. You can expect to make a six-figure salary at the higher level while starting at a third of that for support positions.
Speaking to an Academic Advisor
It's strongly recommended that you speak with an academic advisor at your school. You might also want to try to get in touch with people who work in the different health care roles. This can be a good way to get introduced to the career role and find out what a day in the life of each role is like. Hopefully, you will find the career that pays what you want and makes you happy!
You might also like...
I have been working as a Medical Transcriptionist/Editor for the last 12 years.I can be a useful and valuable asset to your team as I can transcribe all medical specialties including almost any accent.I have strong interpersonal skills and ability to produce large volumes within short TAT (turnaround time).I can also type up to 100 words per minute.I am available seven days a week (more than 60 hours per week). Regards.
Shan
- 27-Apr-18 @ 7:27 PM
@cc - there does not seem to be much in the way of information as you say, so I suggest you approach the BSMSA, via the link
here
as it might be that you have to take the medical secretary route in order to progress into the direction you desire. I hope this helps.
AHealthCareer
- 9-Feb-15 @ 12:19 PM
Hi I am really interested in becoming a medical transcriptionist and would like the possibility to work from home, there is not a lot of info on this and none of the courses I have seen online include anatomy etc, do you know what courses do include anatomy? and is there a number I can call for further advice? Many thanks